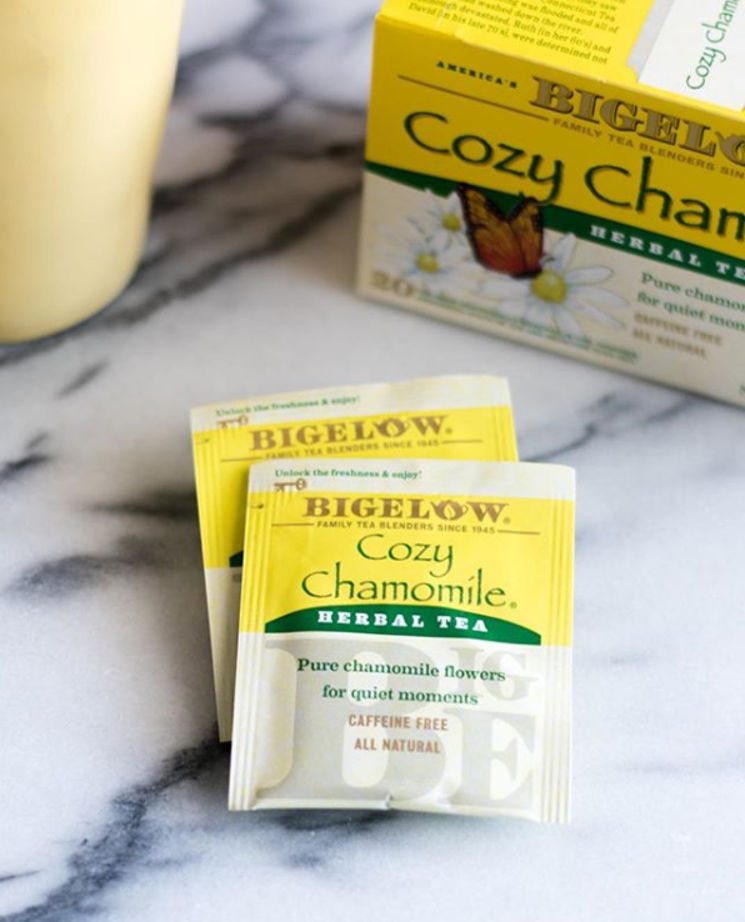 We often hear about the importance of self-care and relaxation, especially in today's hectic world. But, be honest – how often do you carve time out of your day to take a moment for yourself? Well, here's your sign: it's time to put yourself first. And with a cup of Bigelow Tea Cozy Chamomile in hand, we've got five of the best ways to de-stress. Besides, life's most pressing deadlines aren't going anywhere!
But, first, why chamomile and what exactly is it? Chamomile is perhaps the most welcoming and inviting of all herbal teas, which is why Bigelow Tea's blend is aptly named Cozy Chamomile! Chamomile is a dried daisy-like plant, and for centuries, it has been commonly used to make herbal infusions to serve various medicinal purposes. It's used for its soothing and relaxing qualities, and folklore claims that it goes all the way back to Ancient Egypt where it was used in teas and grown for dedication to the sun god, Ra.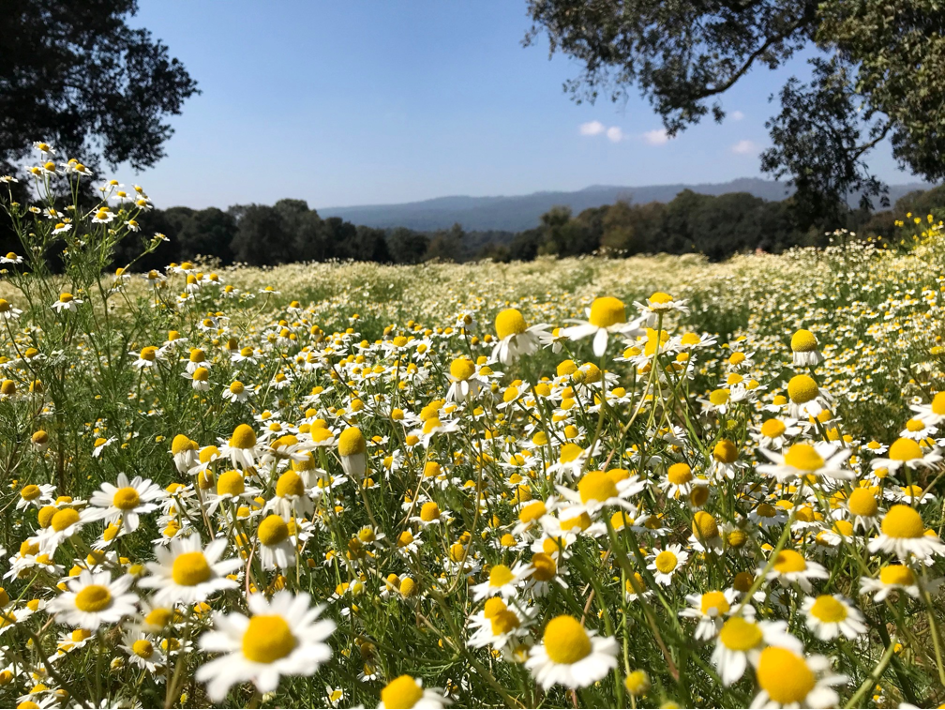 In Bigelow Tea's chamomile varieties, the whole flower bud is used. And when it's the only ingredient, only an exceptional botanical will do! The pure chamomile flowers in Cozy Chamomile come from high elevation gardens, handpicked and harvested at their peak. Smooth, full-bodied and delicately sweet, there's no wonder why this flavor is so popular. So, grab a mug and get cozy – here are our five favorite ways to enjoy!
Get active: Clear your head with a brisk walk or relaxing stretch. Reward yourself with tea (or bring it along)!
Sip and suds: Draw yourself a warm bath and soak up! Add some bubbles, light a candle, and don't forget Cozy Chamomile!
Get reading: You can never go wrong with a good book and a cup of tea!
Gather: One of the best ways to fill your cup – and not just the tea kind – is to spend time with loved ones. Grab your tea and someone special. You won't regret it!
Play and frolic: Find your favorite board game, crossword or jigsaw puzzle. Or, turn up the music and dance! Don't forget to refresh with Cozy Chamomile (try it over ice!).
With its mellow and floral notes, Cozy Chamomile offers an understated flavor that makes the heart –and soul – happy! Tag #TeaProudly and share your favorite way to relax with a cup!