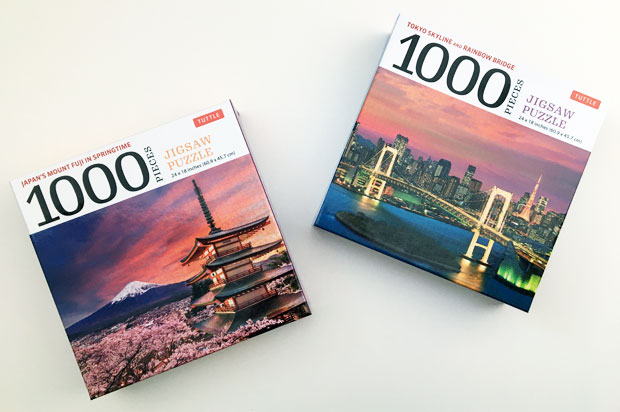 Japan Themed 1000-piece Jigsaws from Tuttle Publishing (Part 1)
Tuttle Publishing is a company that has been around since 1948 and that specialises in publishing and selling books rooted in Asian culture, language and heritage. Since founding, Tuttle has published more than 6,000 books and currently has an active backlist of approximately 2,000 titles with around 150 new titles published each year.
In Tuttle's selection of books, you'll find lots of interesting books on topics like Asian languages, Asian food, children's books, graphic novels, Asian literature, Asian art, travel guides, business, design, health, crafts and hobbies and many, many more.
Now Tuttle also has a collection of 1,000-piece jigsaws which I'm very happy about as a jigsaw nerd. There are lots to choose from and most are a Japanese theme but there are also one each for Philippines, Indonesia, Bali, Singapore and Korea.
I spent time in Japan as a child and my family is passionate about Japanese culture so, for me, the Japan puzzles are of most interest.
In this post, you can see the first two that I have – but I have a few more that I will update with later when I've built them all! In the top photo, you can see Japan's Mount Fuji in Springtime and Tokyo Skyline and Rainbow Bridge (this is the one in the other photos).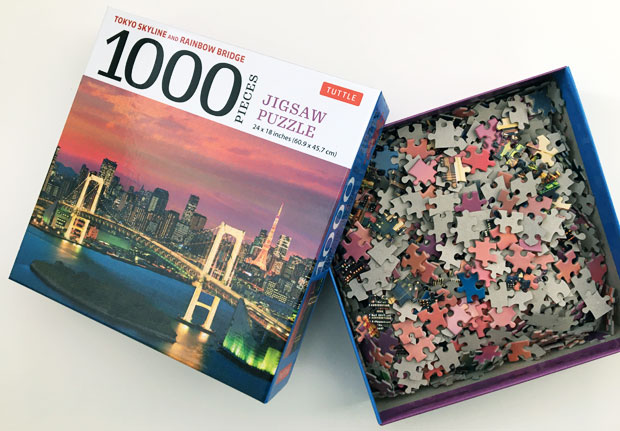 The puzzles are good quality and come in a box that's smaller than most 1,000-piece jigsaw boxes which I like as there is no wasted space.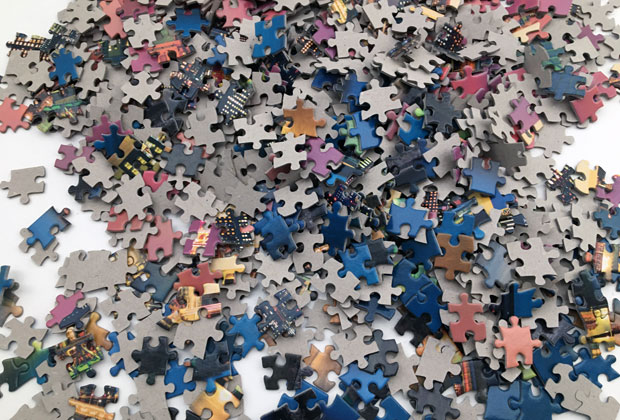 They don't come with a print or poster to help you build though which I prefer – you only have the box to guide you. This makes it a bit more challenging but still fun!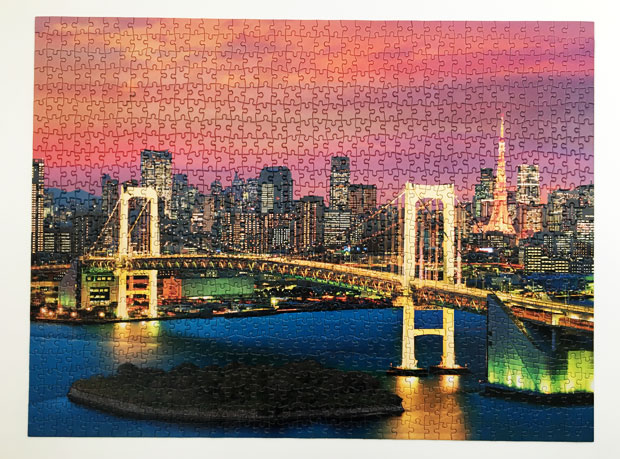 Photographic jigsaws are always more difficult than illustrated ones, in my experience. The water and the sky in the above jigsaw were challenging but we got there in the end.
In the next post we'll look at some stunning 1,000-piece jigsaws featuring traditional Japanese woodblock art prints.
These puzzles were kindly gifted to me for this review. As always, all my reviews are 100% honest and all thoughts and opinions are my own.
The post Japan Themed 1000-piece Jigsaws from Tuttle Publishing appeared first on A Mum Reviews.