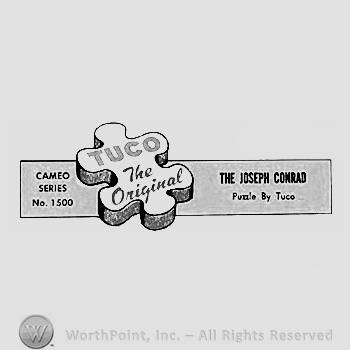 This week's mark is easily read, and thanks to its shape, it's easy to tell what you're getting with it.
TUCO Workshop Puzzles were the brilliant idea of the Upson Company in Lockport, New York, which decided to use its construction wallboard that wasn't selling well at the time to create puzzles. This served the dual end of repurposing material that would otherwise be dead weight and make it a hot property by getting on board the craze for jigsaw puzzles that swept the nation from the late 1920s and continued well into the '30s.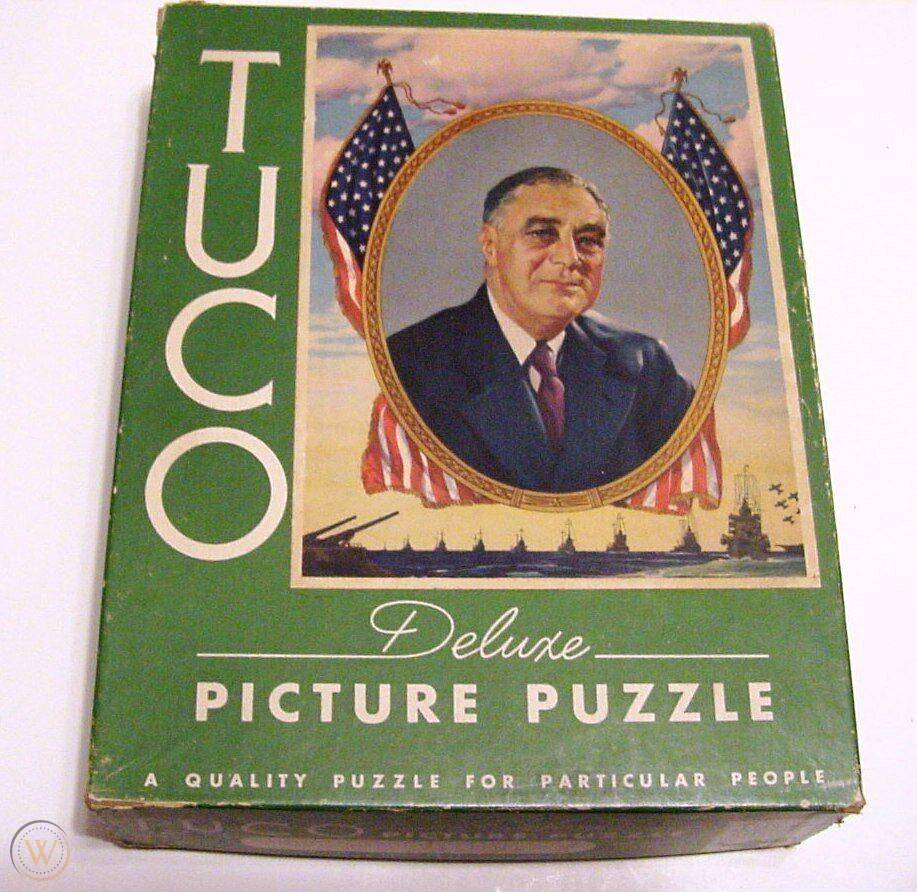 Tuco puzzles, made of extra-thick cardboard (3/16", compared to today's standard of a mere 2 mm), were originally cut into wavy shapes, not the knobbed, interlocking chits of images we're familiar with today (though in the 1950s they did switch to this style).
This difference served to make TUCO puzzles stand out in multiple ways:
The cardboard and its image would automatically last longer, since pieces wouldn't become dovetailed together and have to be prised apart.
The thickness of the pieces offered a reassuring sturdiness to the hand, more like a worry bead than a game piece—recall what else started in 1929!
Its images—presidents, scenic destinations, nostalgic tableaux—were like visions of a peaceful world, seen only temporarily distorted.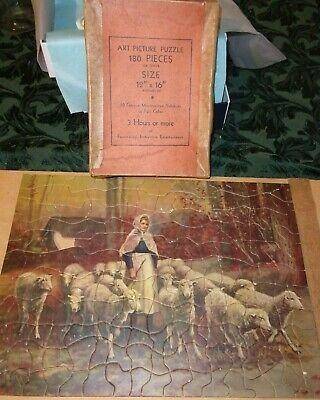 Puzzles are appealing because they offer us the possibility that everything, no matter how scattered and chaotic, can be reassembled through patience, diligence, and common sense. Vintage TUCO puzzles are doubly so: they tell us that the world has suffered disaster but has successfully been put back together before.
---
Shannon Watkins is a journalist and writer from Virginia who enjoys baking cookies, reading, watching TV shows and movies, and shameless loafing about.
 WorthPoint—Discover Your Hidden Wealth®
The post
Mark of the Week—Can You Identify It?
first appeared on
WorthPoint
.