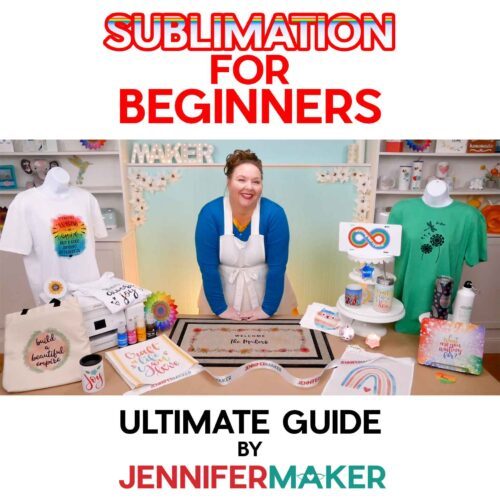 Learn all about dye sublimation for beginners, including what it is, what you need, and what you can make!
Sublimation is a really fun and useful crafting technique that creates vibrant, full-color objects, such as shirts, mugs, tumblers, signs, and so much more. If you've seen any of my tutorials about Cricut Infusible Ink, then you're already familiar with sublimation — because Infusible Ink is a TYPE of sublimation! Today I want to take sublimation a step further and tell you how you can print your own custom sublimation transfers to make more beautiful things for your home décor and family… or even start a small business selling custom sublimation items that everyone has to have! So now I know you're wondering … "Jennifer, how does dye sublimation work? What things can I use it for? And what can I put it on? And how do I get started already?" I have answers here in my ultimate guide to getting started with dye sublimation for beginners!
Watch my full video on Sublimation for Beginners debuting on my YouTube channel on Saturday, May 14, 2022!