Welcome to Week 2 of No-Spend Summer! Just catching up? This month, we're taking on one project a week without spending a dime. Last week was all about styling with what you've got, and this week we're talking about scrap wood projects.
If you do any woodworking projects at all, then you probably have also spent some time wondering what to do with all the scrap. There's always leftovers after any project I do. I can't just throw it away, so it ends up cluttering the garage. I always tell myself I'll do something with it, but it ends up just piling up for months on end until I finally find a use for it.
I'm always looking for scrap wood projects and ideas for myself, so I wanted to put together a little roundup of scrap wood projects to help give you some inspiration. Scrap wood projects make great home decor, organization projects, and even handmade gift ideas. There's so much you can create with the leftovers from old projects, if you'll just stretch yourself and get a little creative!
50 scrap wood projects for beginners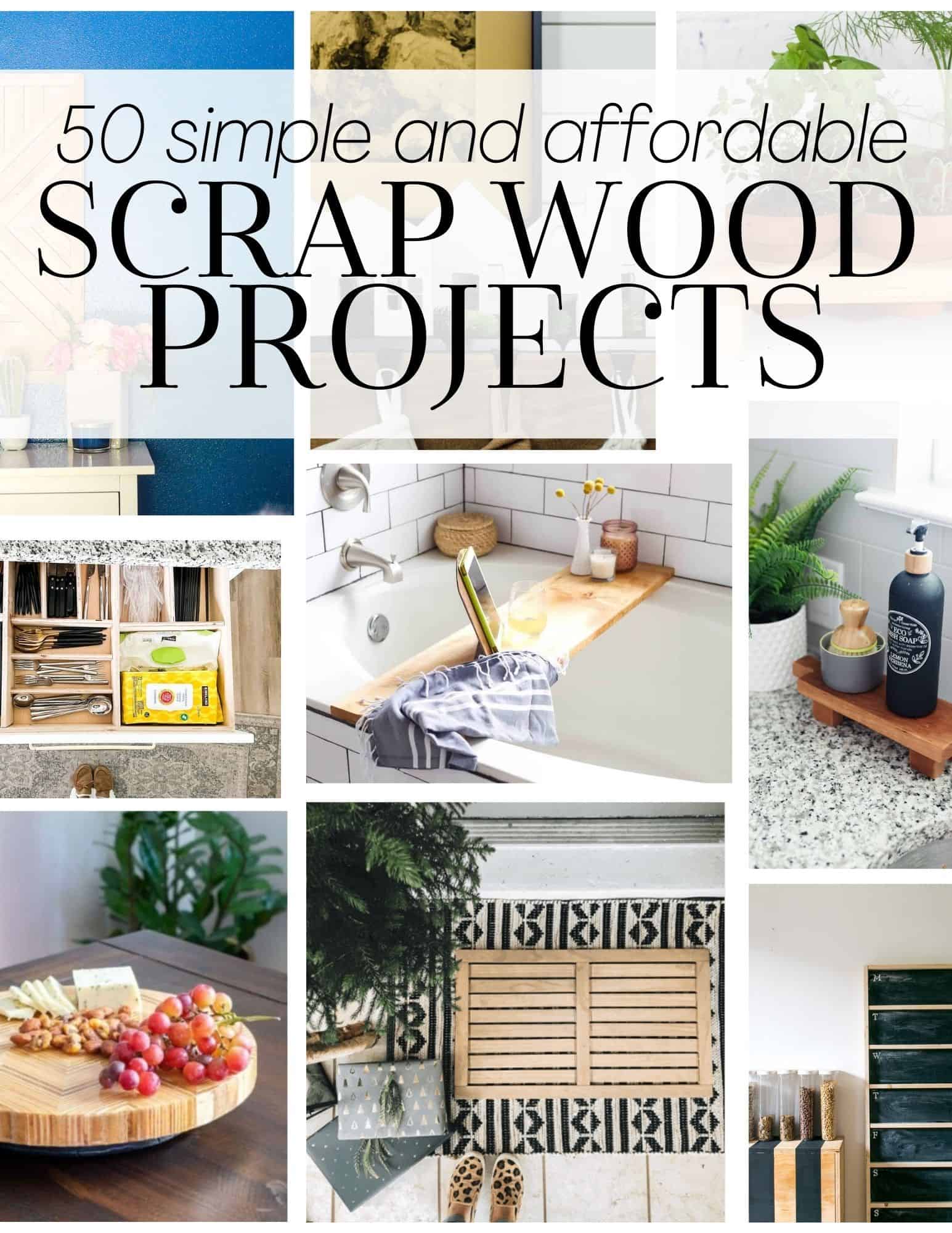 Click on any project below to be taken directly to the project with the full tutorial. There's everything from home decor projects to organization projects to DIY gift ideas.
I know I personally find myself feeling so inspired after browsing a list like this, so be sure to bookmark any of the projects you feel like you might want to try. Goodness knows if you do any projects around your house, you'll end up with a lot of scrap wood at some point or another!
50 Scrap Wood Projects
A roundup of scrap wood projects perfect for anyone. These scrap wood . projects are great for beginners and more advanced woodworkers alike!
If you want to see my scrap wood project for the challenge, be sure to check back later this week to see what I make! And, if you decide you want to join in on No-Spend Summer, I'd love to have you! There's no official rules – just jump in and make something with me. If you do join in, I'd love to see your projects!
The post 50 Easy Scrap Wood Projects appeared first on Love & Renovations.