From Cast Iron Pots to Ceramic Dutch Ovens
Throughout the pandemic, we've been in the kitchen more than we used to be, and we're noticing the wear and tear on some of our most used cooking utensils. And while we've made many conscious swaps in our home, kitchen tools sometimes go a bit unnoticed. 
Consider the chemicals that may be in our cookware: Teflon, for example, is the most widely known brand name used as a non-sticking agent. According to the American Cancer Society, the PFOA (perfluorooctanoic acid) used in the process of making Teflon has some questions about its carcinogenicity. Studies indicate that PFOA exposure may affect immune system functions in humans, as well.
Knowing that there are alternatives without harmful chemicals, the investment to upgrade our kitchen tools is worth it. If you're in the market for nontoxic and chemical-free cookware, check out some of our favorite brands below!
If you're upgrading your dining situation too, check out our guide for sustainable silverware and artisan plates!
---
1. Great Jones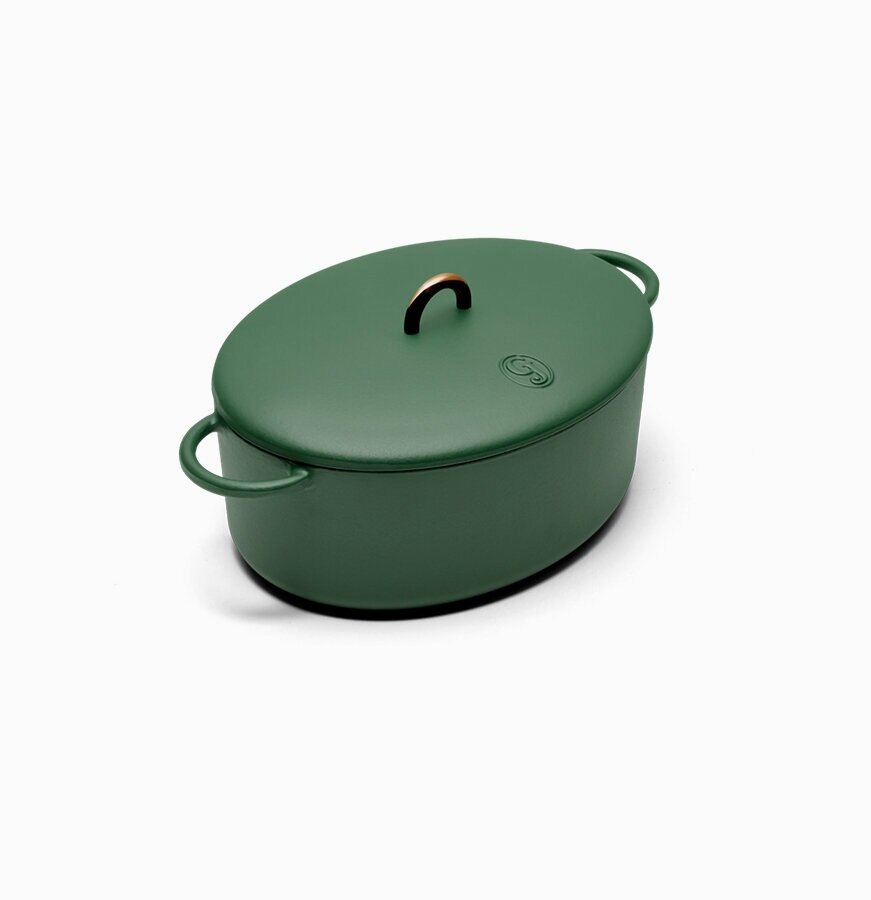 Features | Enamel & stainless steel cookware
Product Range | Pots & pans
Our Pick | The Dutchess ($155)
Price Range | $15–$475
This brand was started by two best friends out of their shared passion for food. They wanted to offer modern cookware that nodded to female chefs and food writers alike. Great Jones' products are crafted with nontoxic materials like stainless steel. The company's interactive website, helpful resources, and bold aesthetic help shopping for cookware feel less intimidating.
Customer Review | "The Dutchess is the stockpot, braiser, multi-purpose decor item of my dreams. Everything I've made it in has turned out beautifully." —Mattie K.
---
2. Xtrema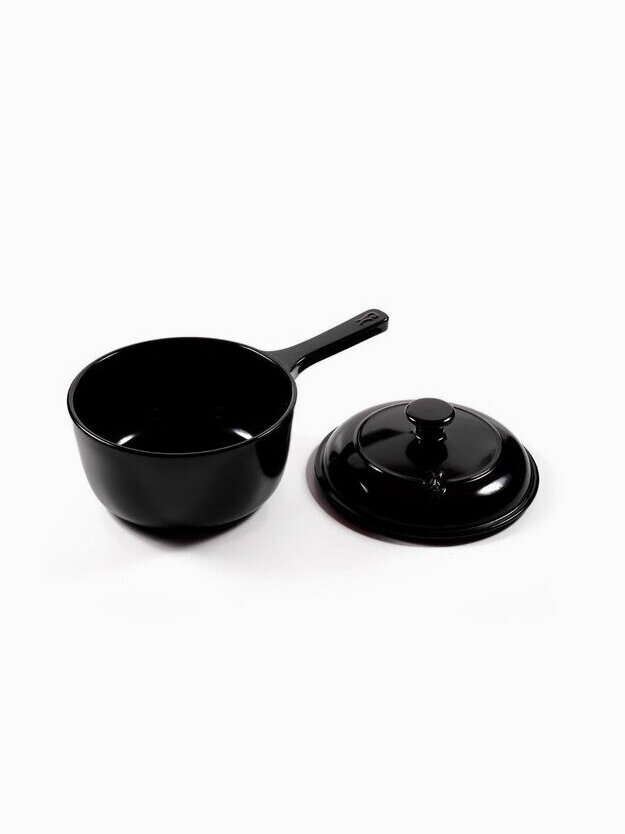 Features | Pure ceramic cookware
Product Range | Skillets, saucepans, pots, bowls, teapots, & accessories
Our Pick | Saucepans ($195.99)
Price Range | $11.99–$599.99
Family-owned Xtrema makes ceramic, nontoxic cookware, as well as other kitchen essentials. The brand is passionate about creating products free from harmful ingredients, so you won't find PFOA, PTFE, glues, polymers, coatings, or dyes and additives when shopping here. Don't miss its reward program and sales!
Customer Review | "We started using Xtrema cookware about 2 years ago. There was a small learning curve, but now we couldn't imagine cooking without it! Our food feels healthier and tastes more flavorful than ever." —James V.
---
3. Our Place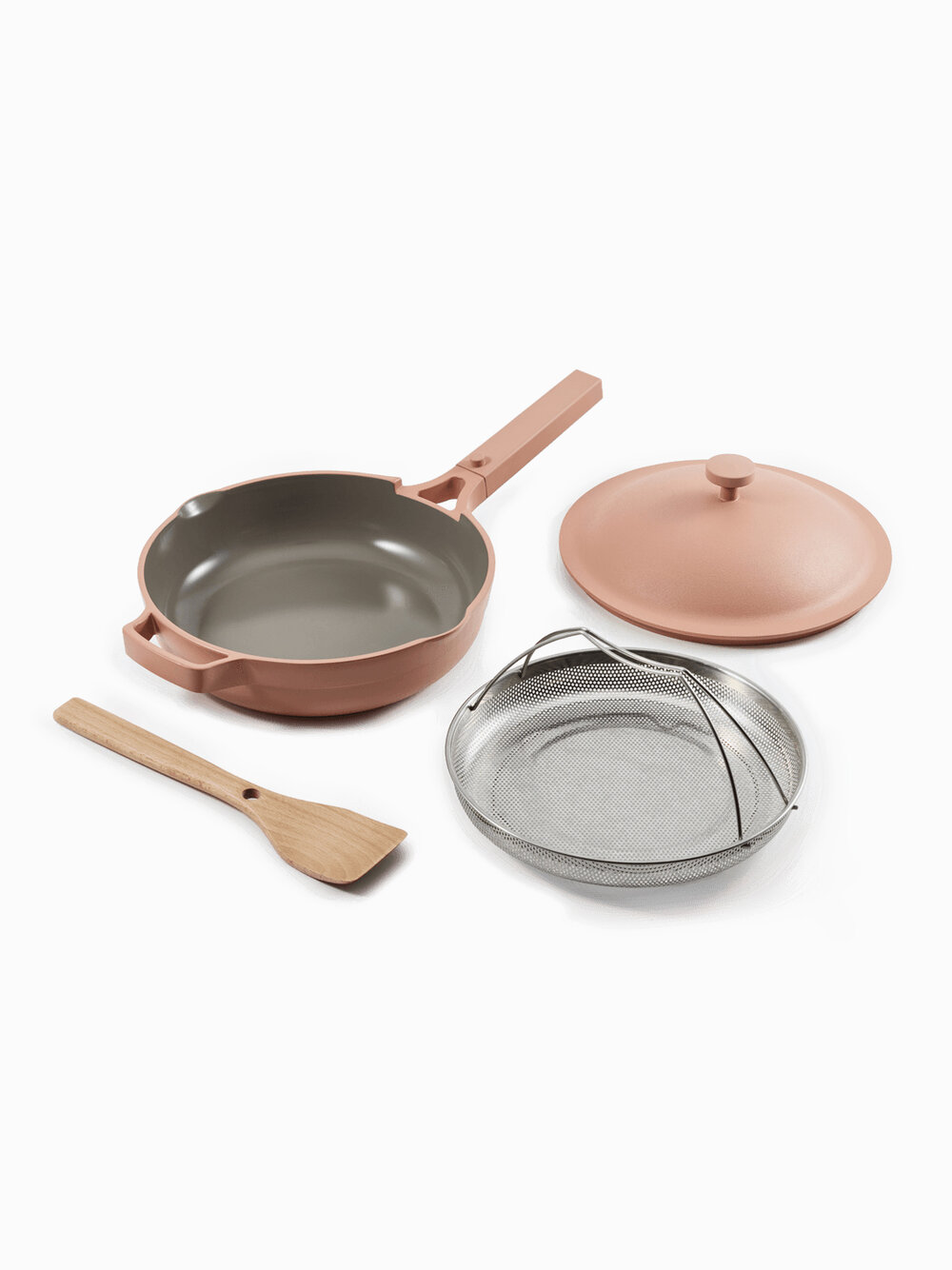 Features | Multifunctional design
Product Range | Cups, plates, bowls & multifunctional pans
Our Pick | Always Pan ($145)
Price Range | $30–$290
Our Place's minimalist cookware does it all. The Always Pan, for example, comes in nine soothing earth tones and includes a spatula and a steaming basket for all-in-one cooking. It's perfect for those with limited space. Best of all, this cookware is ethically made with responsible materials, and it's Teflon- and PTFE-free. Based in Los Angeles, the brand also partners with organizations combatting food insecurity.
Customer Review | "Living in a small studio apartment in Los Angeles means having limited space for everything. I love to cook but don't have space for all of my pots and pans. This beautiful piece has replaced 3 of my old pans." —Amanda M.
---
4. Milo
Features | Dutch ovens & pans
Product Range | Dutch Oven, Mini Dutch Oven, & Skillet
Our Pick | Mini Dutch ($110)
Price Range | $95–$340 
Milo's heritage-inspired cookware is made from enameled cast iron, which is naturally non-stick. The brand's kitchen products are created to last and free from harmful chemicals. We especially love the dutch oven—it's perfect for slow cooking and all kinds of comfort foods.
Customer Review | "As someone who only ever cooks for 1-2 people at a time, this pot is the perfect size for every meal; I love how versatile it is too! Perfect for making stews, searing meat, and baking bread!" —Joanne Y.
---
5. Lodge Cast Iron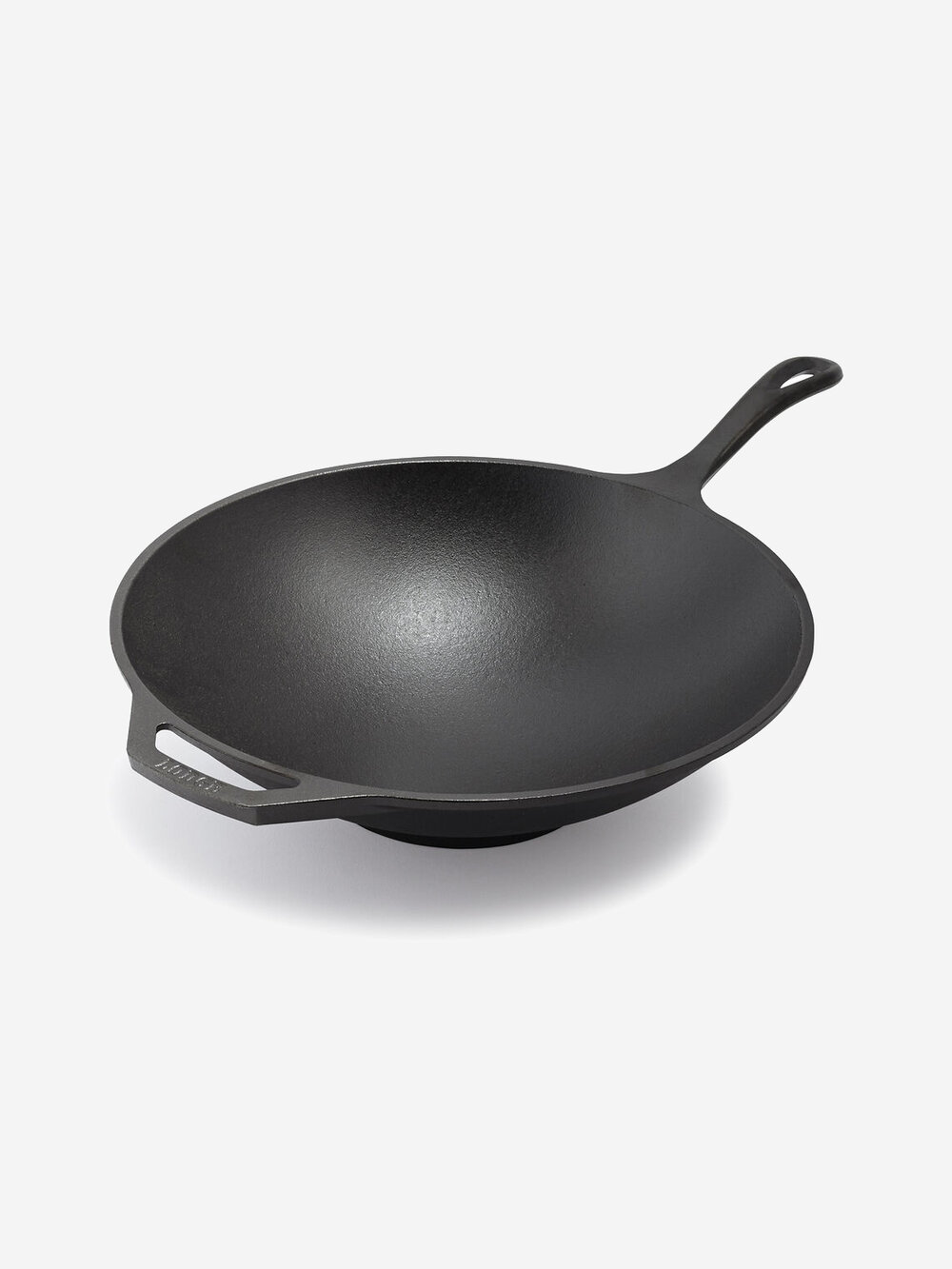 Features | Eco-conscious, handcrafted cast iron
Product Range | Cast iron, steel, stoneware, & cooking accessories
Our Pick | Cast Iron Stir-Fry Pan ($74.95)
Price Range | $12.95–$74.95
Looking for heirloom-quality cast iron cookware? Lodge's pots and pans are handcrafted in the USA using traditional techniques. The brand is passionate about green and social initiatives in all areas of business. Its cookware comes in recycled and biodegradable packaging, and Lodge tracks company-wide energy conservation and recycling programs.
Customer Review | "I love it. On the stove, in the oven, on the grill, or sitting right down in the coals of a campfire... nothing heats as well and as evenly as cast iron." —Jack H.
---
6. Emile Henry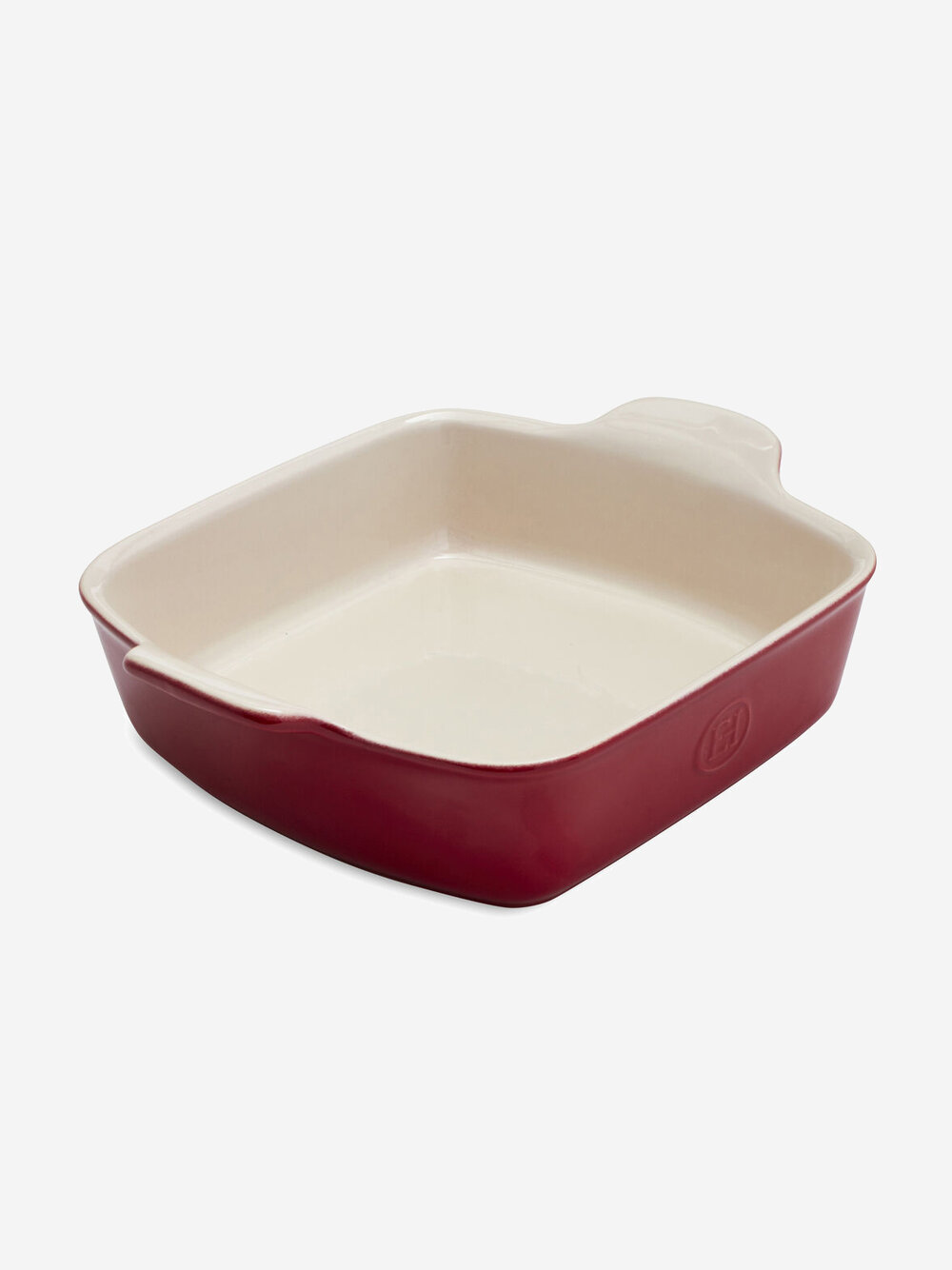 Features | Large selection of cookware for meals & specialty dishes
Product Range | Cookware, bakeware, & dining
Our Pick | Square Baker ($43.95)
Price Range | $20.95–$264.95
Emile Henry is a family-owned cookware brand, started in France. The company's staple is its collection of clay products, all of which are heat resistant, durable, and free from harmful chemicals. This cookware is designed for everyone, from the bread bakers and fondue lovers to those cooking dishes rich in spices and vegetables.
Customer Review | "I purchased the ivory-colored Loaf Baker last week. I have made a loaf a day. They turn out beautiful. I put it in the oven prior to baking to heat the clay." —Karen F. 
---
7. Made In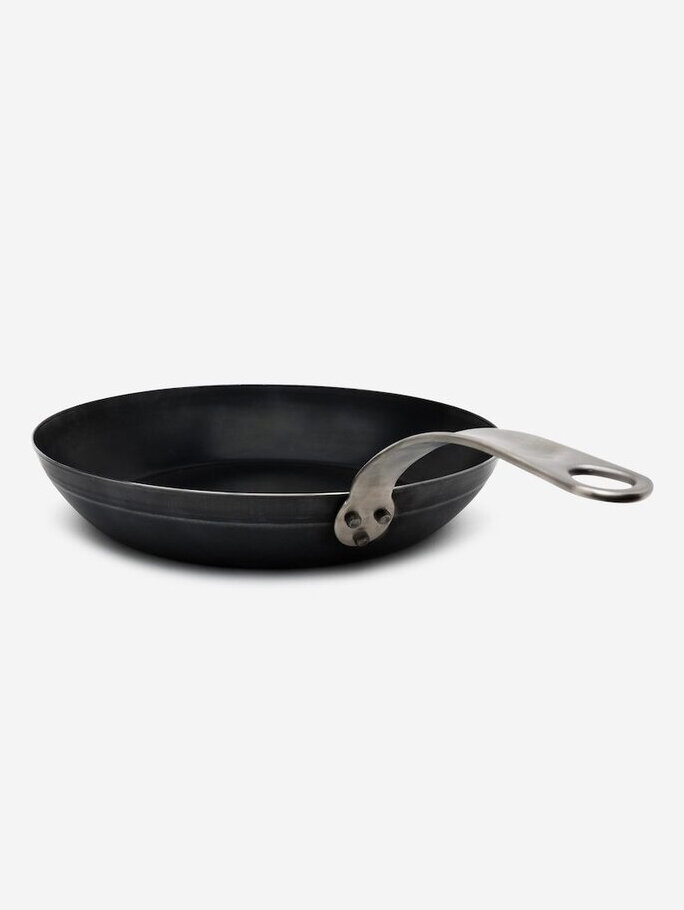 Features | Carbon steel, cast iron pots & pans
Product Range | Pots, pans, handmade knives, & cookware kits
Our Pick | Carbon Steel Frying Pan ($89)
Price Range | $19–$2,499 
From France, Made In offers artisan-crafted cookware inspired by generation-old French cooking methods. Created from thoughtfully selected, chemical-free metals, these pieces are stick-resistant. Build your own curated kitchen set or opt for the pre-made ones, including the extravagant 121-piece option!
Customer Review | "I love all of these products. The pans are great for everyday use, even for things I used to use on non-stick pans only before, like eggs and pancakes!" —Jen N.
---
What meals have you been cooking recently? Share your most-loved recipes and cookware staples below. Happy cooking! 👩‍🍳
---
The Good Trade editors endorse products we genuinely love. If you end up making a purchase through one of our affiliate links, we may earn a commission. Learn more here.
---
RELATED READING