Art… One of the best ways to express your personal style, and one of the easiest ways to instantly change the look and feel of a room. 
This week I switched out some artwork in the living and dining room to add a touch of spring, and I LOVE the piece I hung above our dining table. It reminds me of an old English cottage, and I like that it gives the feeling of spring with the garden and greenery without being overly floral and pastel. 
I wanted to help bring some seasonal art into your home as well, and I've gathered over three dozen spring-inspired art prints that I think you're going to absolutely adore…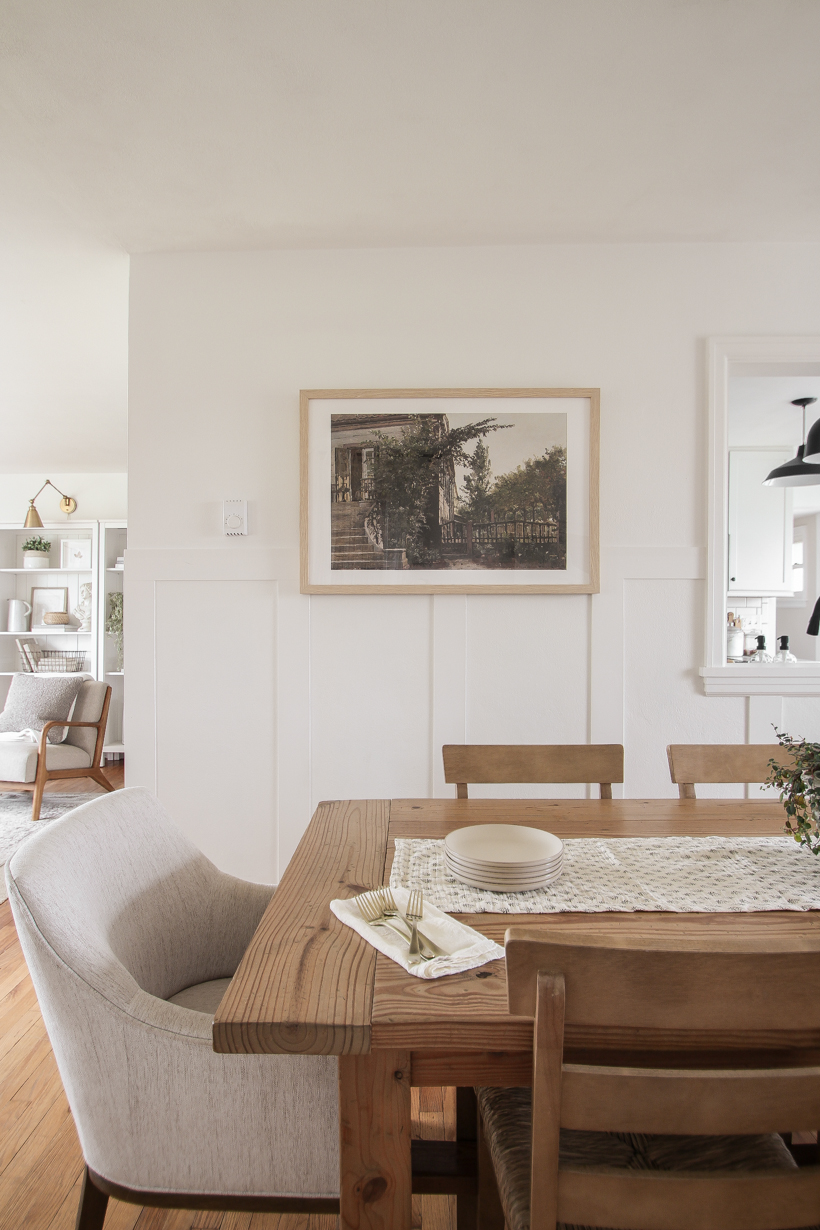 But first, here's an up close and personal look at the painting… isn't she lovely?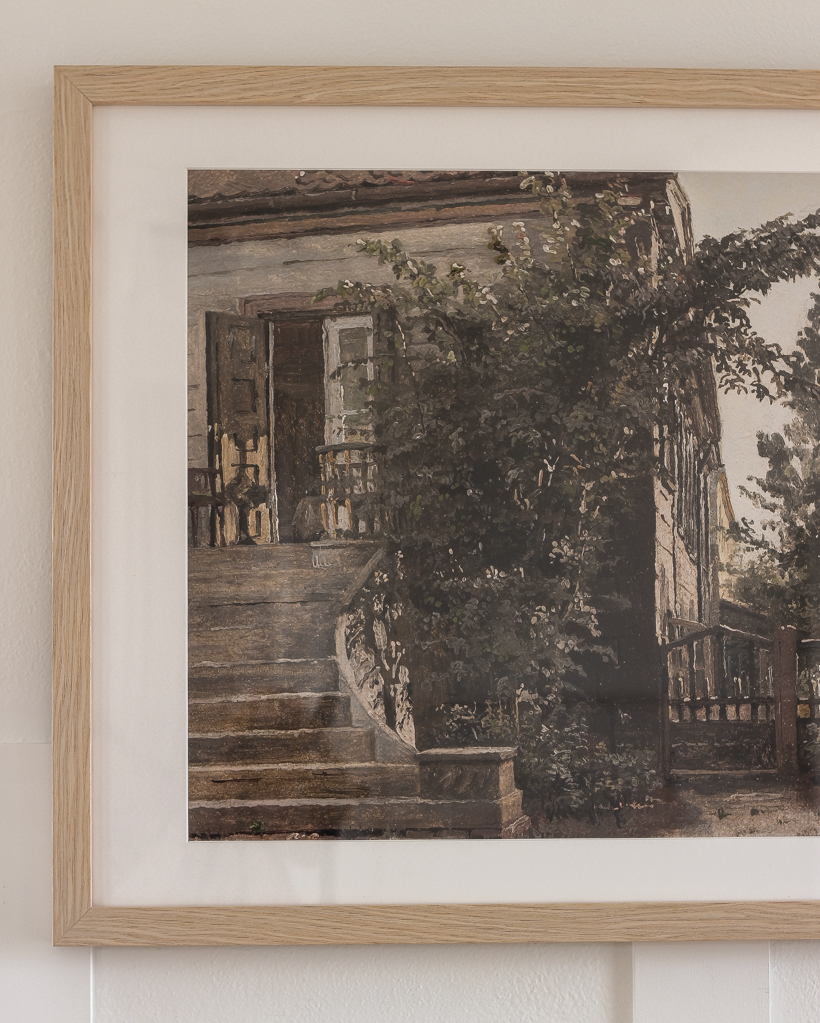 Neutral Cottage Print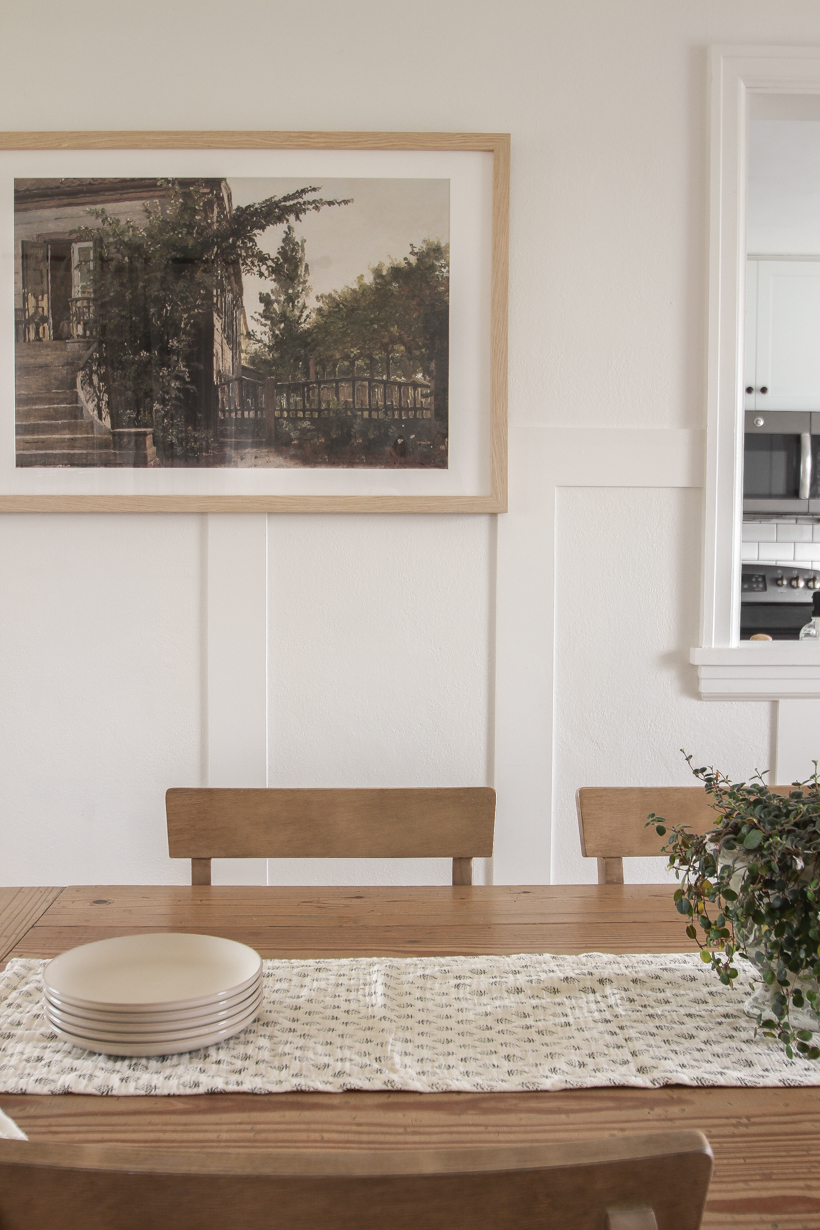 ---
Here are more of my favorite art prints I found for Spring this year…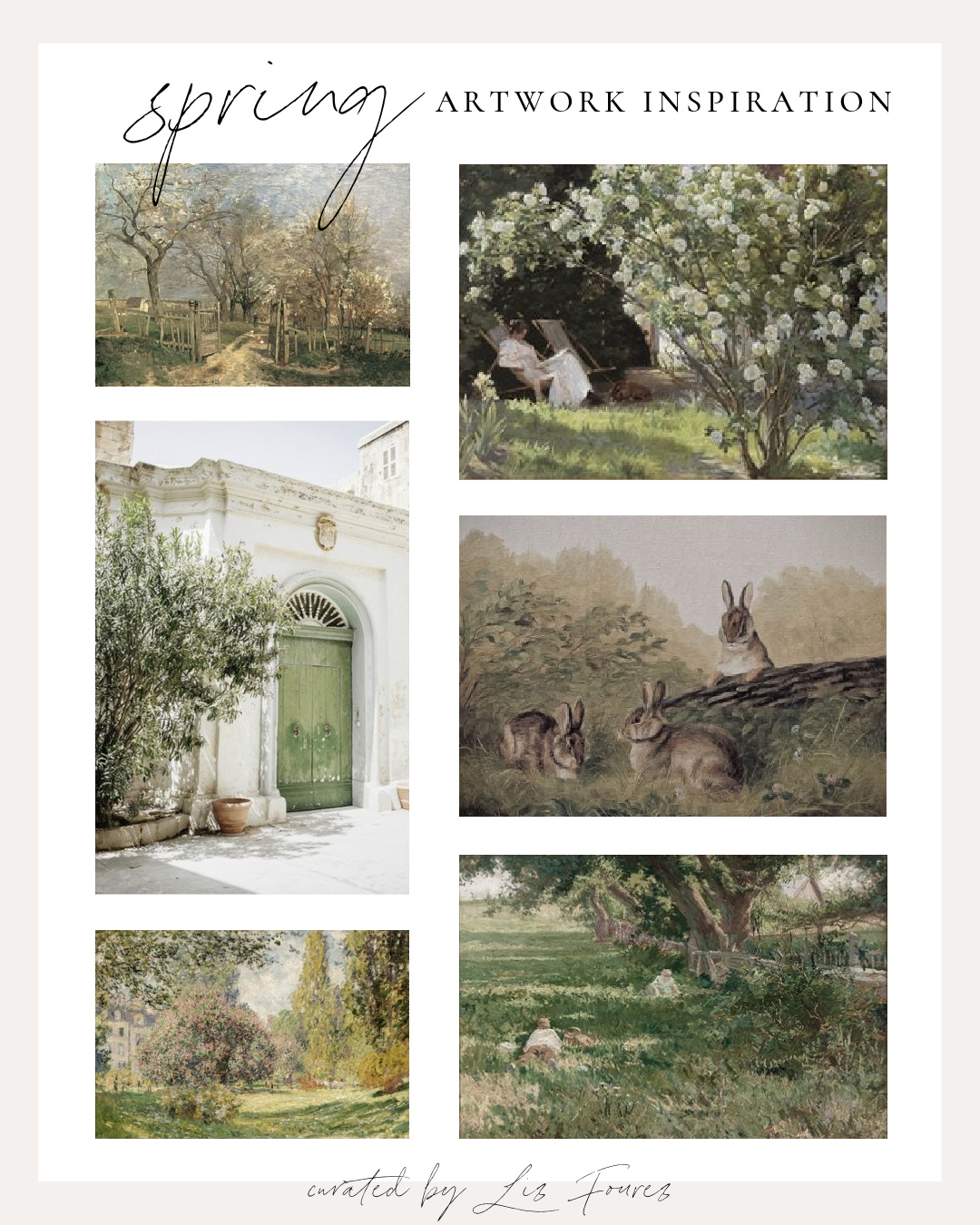 1  Spring Landscape | 2  Garden Roses Painting
3  Capri Italy | 4  Vintage Rabbit Painting
5  Spring Garden Landscape Oil Painting
6  Sunday Afternoon in Spring Painting
SHOP ART PRINTS:

---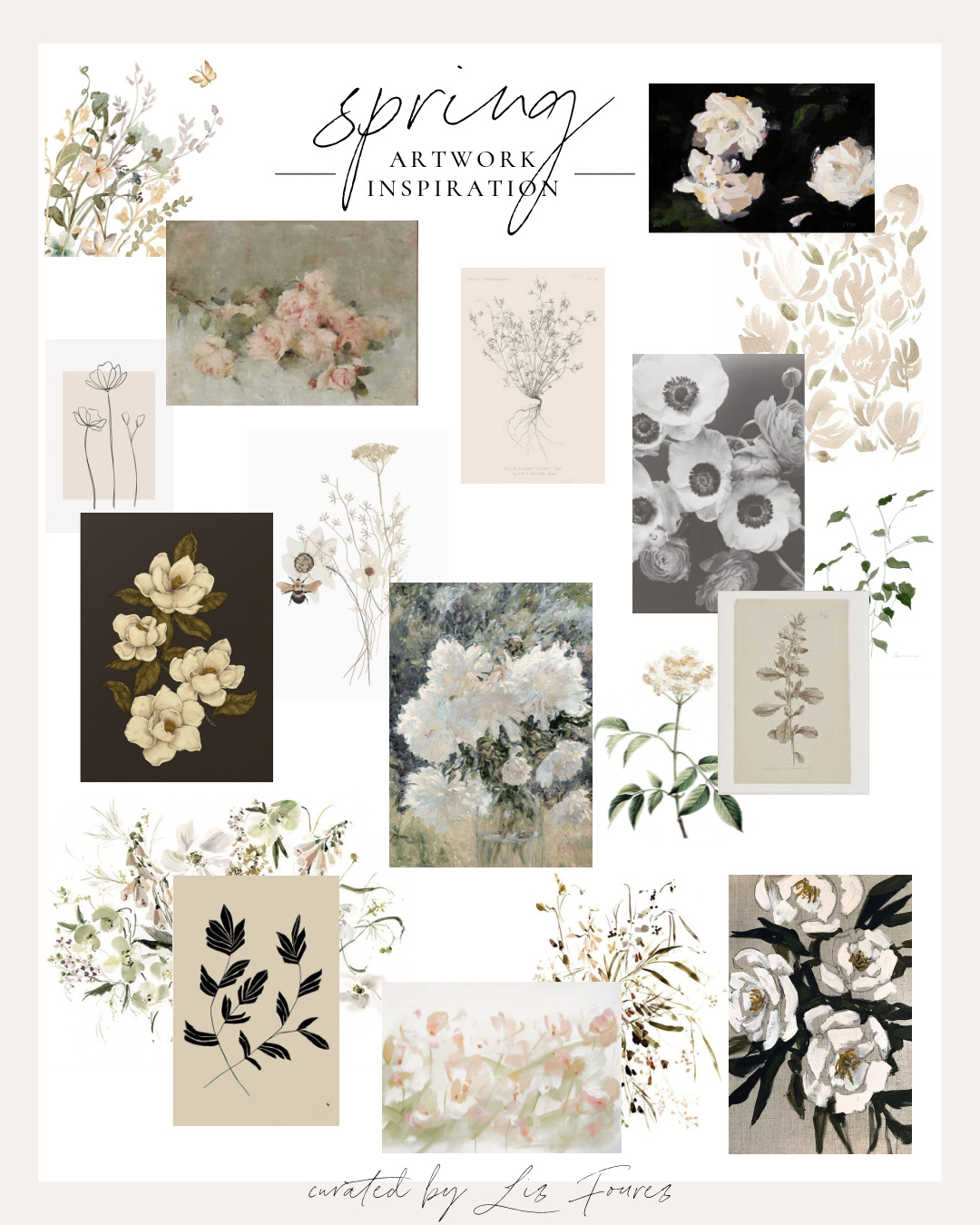 1  Field of Wildflowers Watercolor Print | 2  Garden Roses II | 3  Vintage Floral Painting
4  Roots I | 5  Posy | 6  Line Drawing Flower Print | 7  Anemone | 8  Wildflower Print
9  Sprig I | 10  Magnolias Print | 11  Foraged Flowers | 12  Wildflower I
13  Set of 4 Vintage Botanical Prints | 14  Wild Garden | 15  Botanical I
16  Dancing Flowers | 17  Meadow Flowers II | 18  Peonies II
SHOP ART PRINTS:

---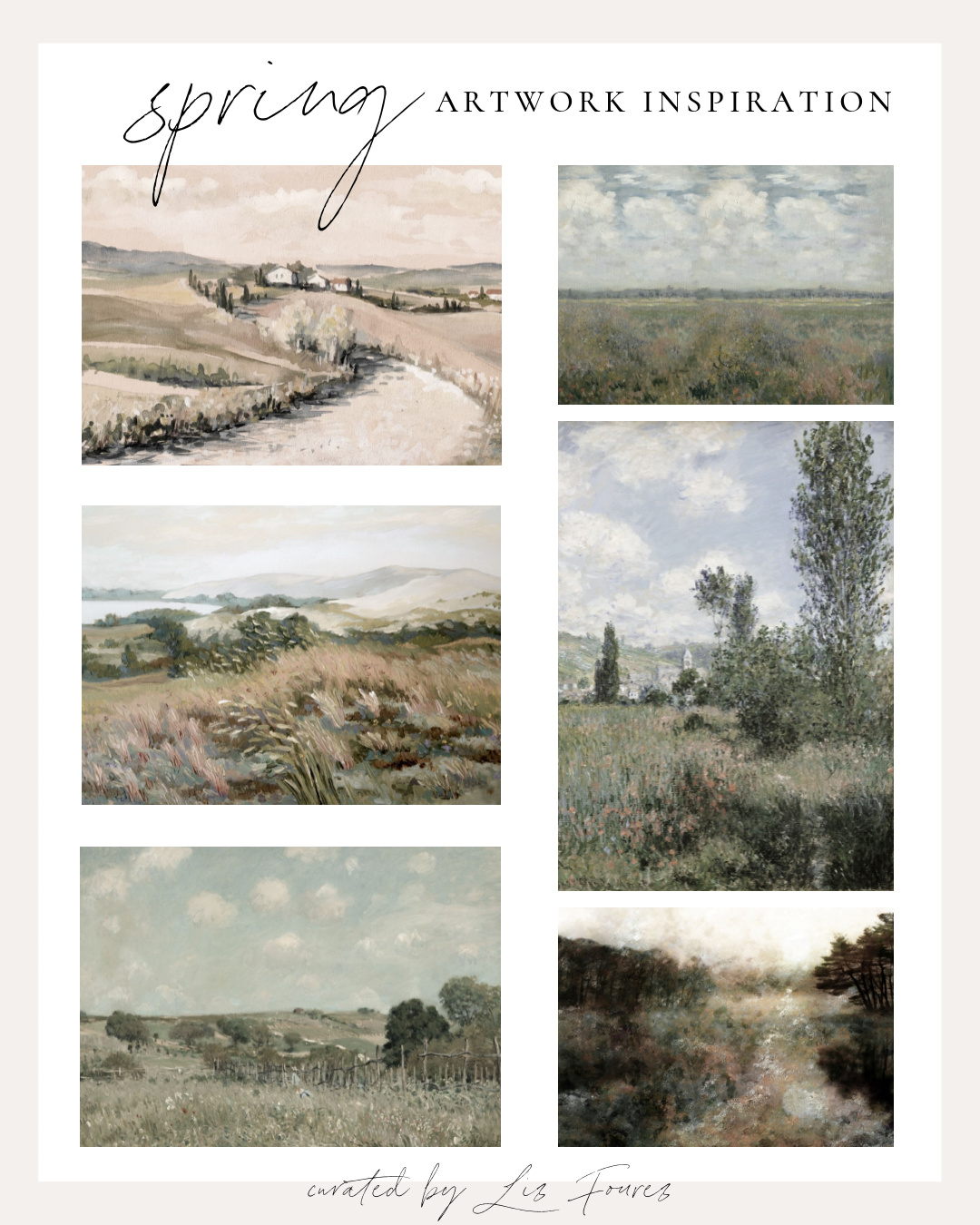 1 Homestead | 2  Field of Flowers | 3  Hillside
4  Poppy Field | 5  Meadow in Spring | 6  Wildflowers
SHOP ART PRINTS:

---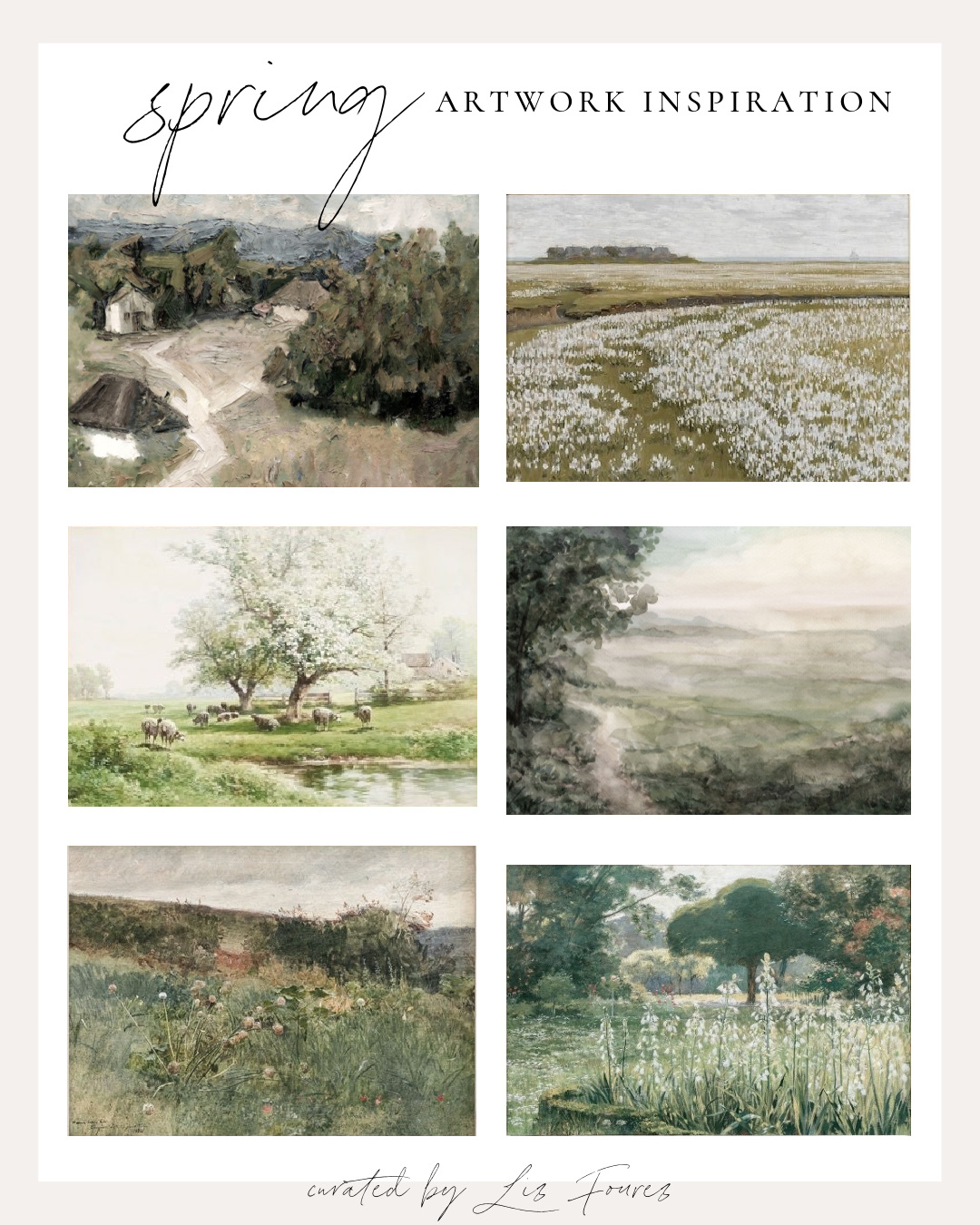 1  Cottages | 2  Spring Meadow Painting | 3  Vintage Landscape Sheep Painting
4  Meadow Path | 5  Vintage Meadow Painting | 6  Spring Season Landscape Painting
SHOP ART PRINTS:

---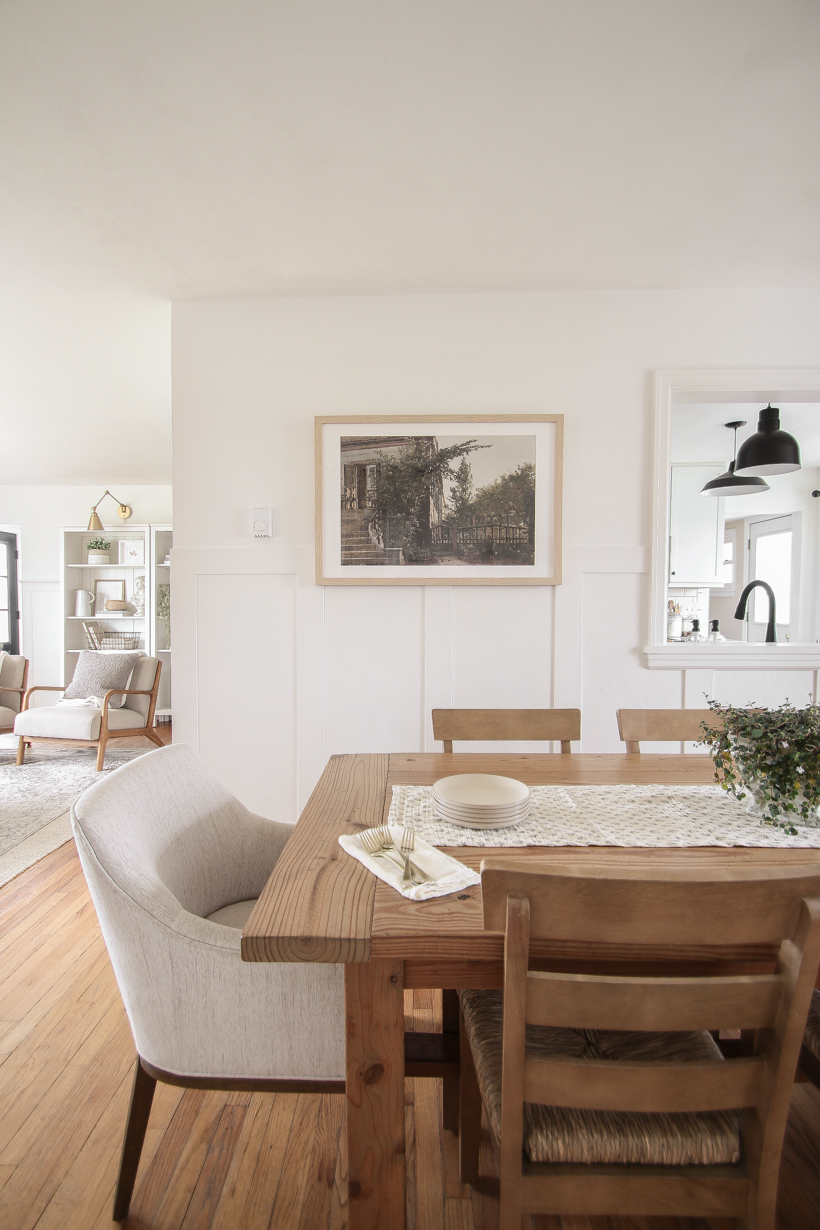 table runner | dishes | champagne silverware | cottage artwork | dining table
wood chair | upholstered chair | armchair | top rug | bottom rug
bookcase | kitchen | bookcase lighting
SHOP THIS SPACE:

As always, I sincerely appreciate you shopping through the links I share, which allows me to make a small commission from your purchase while your purchase price stays the same. When you use my affiliate links, I'm better able to create content for this blog as well as support my family, and I thank you from the bottom of my heart for supporting what I do!
---
Join my text community
Subscribe to our Newsletter | Follow on Instagram 
Follow on Pinterest | Follow on Facebook
The post Artwork to Welcome Spring into your Home appeared first on Love Grows Wild.