What a year 2021 has been! I think we can all agree on that. We want to end it on a high and I have put together what we think is my best Christmas Gift Guide to date. Each year I have the honour and privilege to test many products. The absolute highlights of these go into our annual Christmas Gift Guide. I personally recommend each of the products we list in this guide and wouldn't list them if I was not happy to use them myself. We hope you enjoy this years list, I think it is the best yet. I hope this guide makes it a little easier to find that perfect gift this year. 
Disclaimer : Some of the links below may be affiliate links where we get a small percentage of a sale. We hugely appreciate where you purchase through our website as these tiny amounts help contribute to paying our fees and allowing us to grow and share more exciting recipes and posts with you.
Last Christmas I got a Scaramanga satchel and I've loved it since day one. I take it everywhere. The leather is soft and supple and it feels great to wear as well as being incredibly functional and always attracting compliments. This year Scaramanga asked me to try out their other bag, the Citylander Leather Breifcase. It is similar to their satchels but has a padded interior perfect to protect those expensive laptops or other devices! This really is a design classic which compliments all occasions and outfits whether you're in formal business atire or smart casual. It just looks trendy! Designed by experts and made to last the build of all their bags is tremendous. My satchel I have had for over a year has taken a battering but it looks even better than it did on day one. Their hunter leather ages beautifully and takes on its own patina. It's design takes inspiration from the vintage flight bags from the 70's so it is an iconic design with that unique Scaramanga twist and functionality.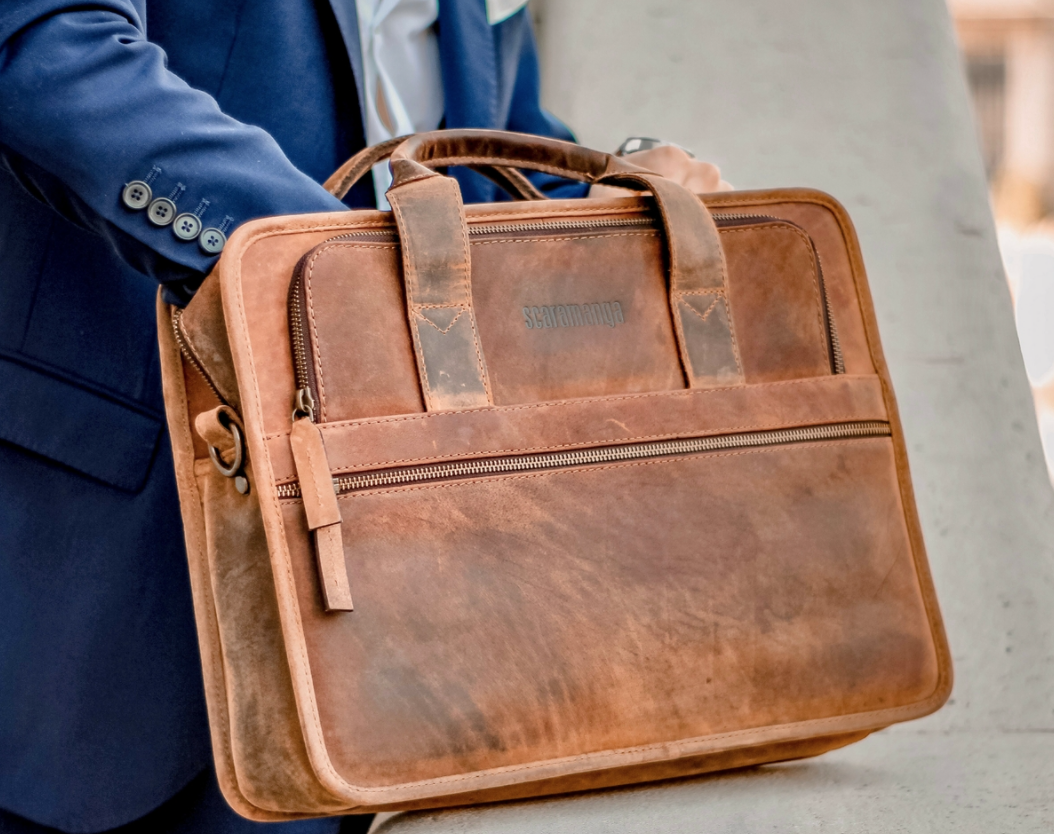 I really love personalised gifts especially when its obvious a lot of thought went into them. I was sent two beautiful personalised Christmas Wooden Christmas Eve Boxes from AlwaysPersonal and couldn't be more delighted by the quality of them for the price! These boxes are so well priced given the fact that they will last for years and be brought out each Christmas to enjoy. They also look great sitting under the Christmas tree until Christmas Eve! Fill them with things to enjoy on the night before the big day. There are a few different personalisation options such as the illustration whether you want a santa, snowman, penguin or reindeer. The printing quality is great and they come well packaged. Not just for the kids either, these make great gifts for anyone at all.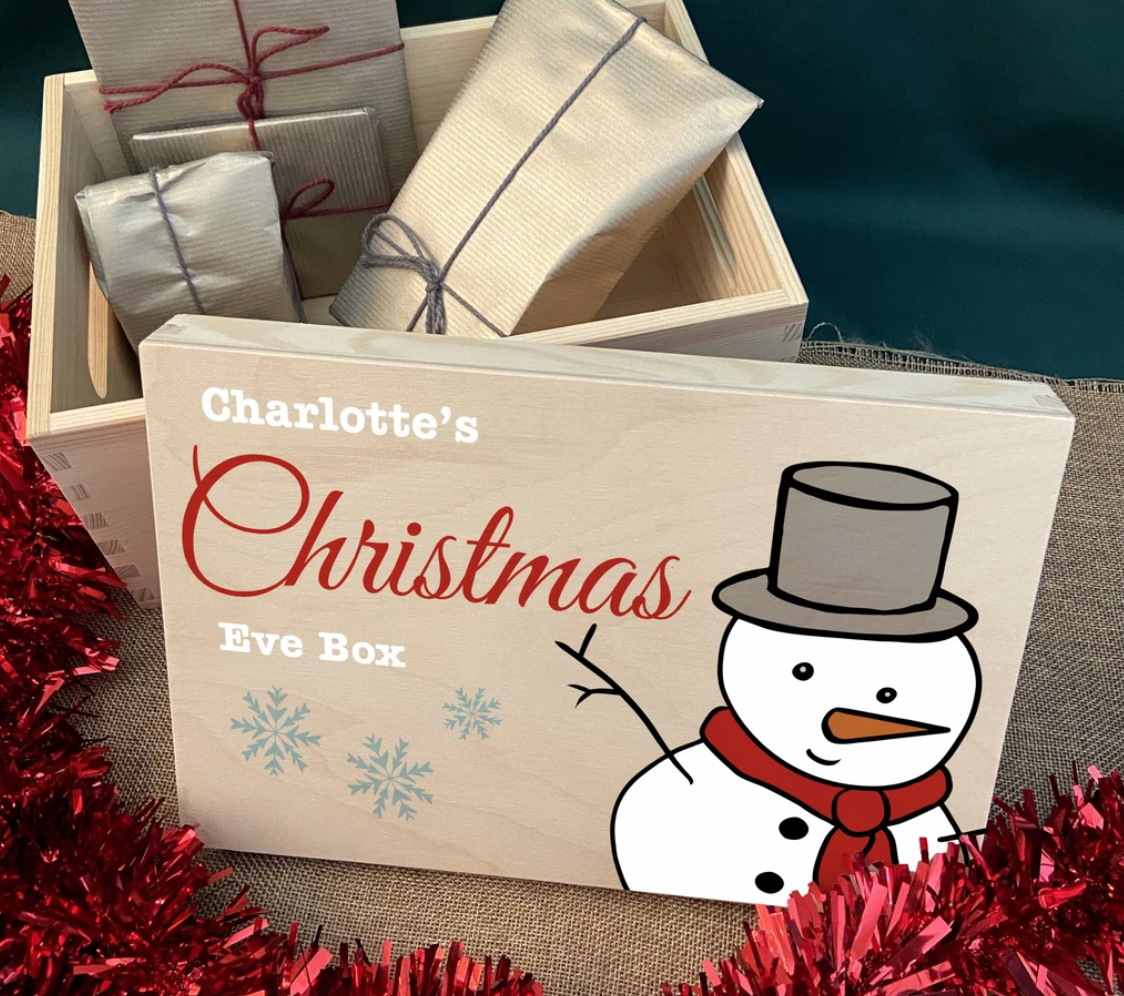 Newbridge Silverware have been designing and crafting quality jewellery, homeware and giftware in the heart of the Curragh Plains in Co. Kildare, Ireland Since 1934. Their unique and stylish products are well known across Ireland and well beyond. I just love this beautifully crafted Fox Head Decanter adorned by a silver plated fox head stopper. The detail is quite incredible! It has a generous 750ml capacity and is a beautifully timeless design. Something spacial to bring out each Christmas or to use all year round. The recipient of this Christmas gift isn't going to be disappointed. Presented in the beautiful Newbridge Silverware gift box its a ready made gift ready for giving. Don't like foxes? They also have a very cute duck wine decanter available too!
If you're like me there are always spillages or crumbs whether it be in the kitchen when cooking or baking or just in the living area (usually after messy cake or biscuits) then you'll understand the pain or having to drag out the vacuum cleaner for a quick clean up. Or perhaps you'll sympathise with the panic of a quick clean up before visitors arrive? I have been test driving the new Eufy HomeVac H30 handheld vacuum cleaner and it has been a total godsend! It lives on my kitchen bench in its charging station 'home' which also houses its cleaning attachments all handily ready for use. Standing proud on its stand it actually looks amazing with its iconic design. There is nothing worse than an ugly logging kitchen gadget you just want to hide away. But i'd happily display the Eufy HomeVac H30 in my living room! It lives in my kitchen as that is where I tend to use it most. It has a 20 min run time which for a vacuum this side is actually amazing. You never use it for more than a few mins at a time before returning it to its charging station so it has never run out of battery on me yet. It's 'always ready!'. Some of the stats (yes i did have to look these up). 80 AW / 16kPa suction power, Switch between Eco or Max mode depending on your messes. Ultra-Lightweight: At 1.78 lbs (808 g). They also market it as a great vacuum for the car which I have also tried out and it does as good a job as my traditional vacuum without the hassle of all the power cords! This is a great gift for someone who loves gadgets or for the messy cook in the kitchen that you want to give a hint to be a bit tidier.
PopUp Pigeon create the cutest Christmas cards which, you guessed it, pop up! This is a beautiful UK based company which produce handmade popup cards for all occasions. But with Christmas being literally just around the corner you've plenty of time to stock up on some special cards for your loved ones. Cards that they'll certainly want to keep! They have many different handmade popup Christmas themed cards with everything from a Robin Pop Up Christmas Card, Christmas wreath and even Santa in a Cadillac Pop Up Christmas Card!!
Do you ever just want to rock out while cooking in the kitchen? Take your mind off what else is going on in the house? I know I do. With Soundcore's Life Q35 noise cancelling headphones you can retreat into your own world in the kitchen (or anywhere else for that matter!). I've been using these headphones for many months now which has culminated in me wanting to include these in my Christmas Gift Guide I have been so impressed. The Q35 is the latest version of their over-ear headphones and undoubtably their best. Paired with the Soundcore app the noise cancellation can be switched between different settings of outdoor, indoor and transport which targets different noise frequencies to deliver the best results. High resolution sound and lossless sound transfer as well as 40 hour play time, tap to talk, NFC pairing and lots more these headphones are packed with the latest technology. Not the mention they come in a beautiful travel case which keeps them nice and safe. I also loved that they come with the airplane headphone adapter so you can use these wired on the plane for any in-flight movies etc. Perfect! But for the time being, with COVID restrictions in place i'm more likely to be using these in my kitchen than on a plane anytime soon. If you've got a music buff, a podcast fan in your family, or even yourself these are my go-to headphones.
I am a firm fan of The Protein Works products and have used them myself for many years. With January just around the corner and those new year resolutions beginning to be planned why not treat the gym bunnies in your family to some great protein snacks to keep them going. Ordered by the box full these make great presents! For example a box of 12 of these Chocolate Fudge Fandango are only £23 which is a great bargain! These are a personal favourite. Low in sugar and carbs and high in that important protein! There are even Vegan Protein Bar alternatives now which I struggle to tell the difference with. My favourite of these is the Chocolate Caramelicious which is oozing with caramel but yet low in sugar and carbs. Magic! I have something very special too, an additional 10% off even sale prices!
Offer: Extra 10% OFF The Protein Works Sale
Code: BAKINGBAR
Start: Live
Ends: 31st March 2022
T&C's: Excludes RedCell & Bundles. This can be used on top of Sale price. Cannot be used in conjunction with other discount codes or cashback providers. New products are subject to availability.
Jaques of London has been inventing and making toys & games since 1795 so what they don't know about toys and games simply isn't worth knowing. They create and sell all the classics as well as a lot of modern games. Currently run by Emmett & Joe Jaques who are 8th generation games makers. It's truly in the family with this company! I am a firm fan of the classic games like chess and backgammon and if you're going to invest in a set of these games or of course to buy someone a set it really should be the best possible quality. The good news is that this quality doesn't come at a high cost with Jaques of London. This Luxury 15 inch folding Chess Set is amazing quality and will last years and years of playing with. An absolute bargain. If Backgammon is more your thing then this 11 inch travel backgammon set is just perfect. Everything all folds away nicely and the quality of the construction is luxurious.
Has your phone ever run out of battery when you're cooking? Either through listening to music or following a recipe? It happens all too often in my house. Then you have to plug it into a power cable while still somehow trying to continue using it while it recharges. Well I found a solution this year and knew I had to include it in this gift guide. The Anker 623 Magnetic Wireless Charger. This is compatible with all the MagGo compatible phones (check your phone versions). It is a wireless charger with a difference. It allows the phone to be positioned that you can still easily see the screen and interact with it while it charges. This is great to keep on the kitchen work top but I have also used it at my desk when I am working. It is nice and heavy that it sits in place on its sturdy base without you worrying about knocking it over, while still being very compact and stylish.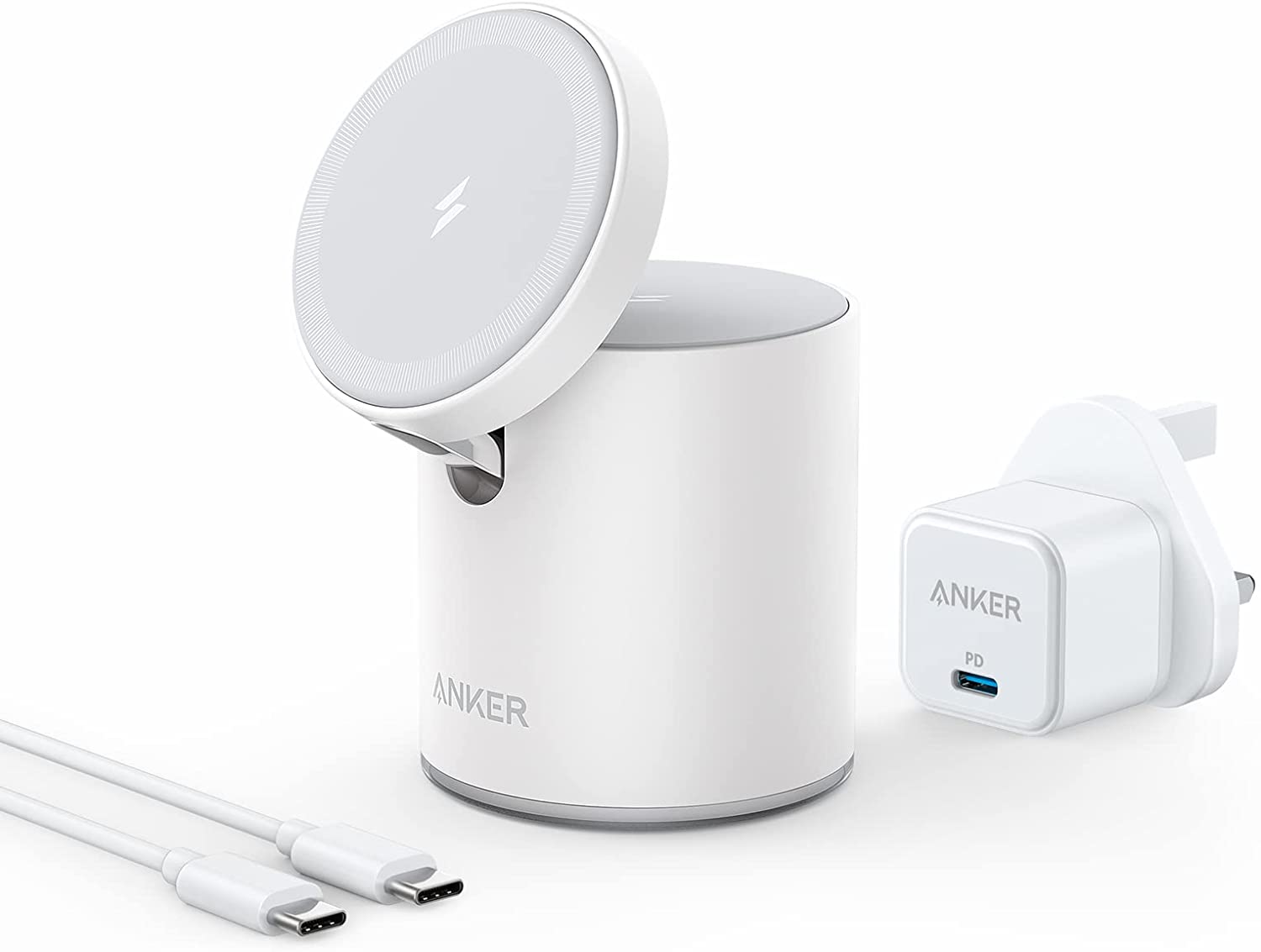 The Chocolate Trading Company sell the most amazing range of luxury chocolate gifts in the UK. From gift boxes of chocolates, hampers, truffles, bars and even chocolate baking supplies they have it all. This year we're recommending one of their famously good selection boxes of chocolates. My favourite is the Superior Selection, Mostly Milk Chocolate Gift Box. This is available in 12, 18 or 24 chocolate sizes which is great. You can customise the size of the gift for the recipient. An extra special chocolate gift box containing a diverse collection of 12 different, mostly milk & white chocolates of superior quality with purity of ingredients and outstanding flavours. Presented in a sophisticated gift box complete with gros grain ribbon and embossed wax seal. You can even personalise the box too! A great gift for any chocolate lover!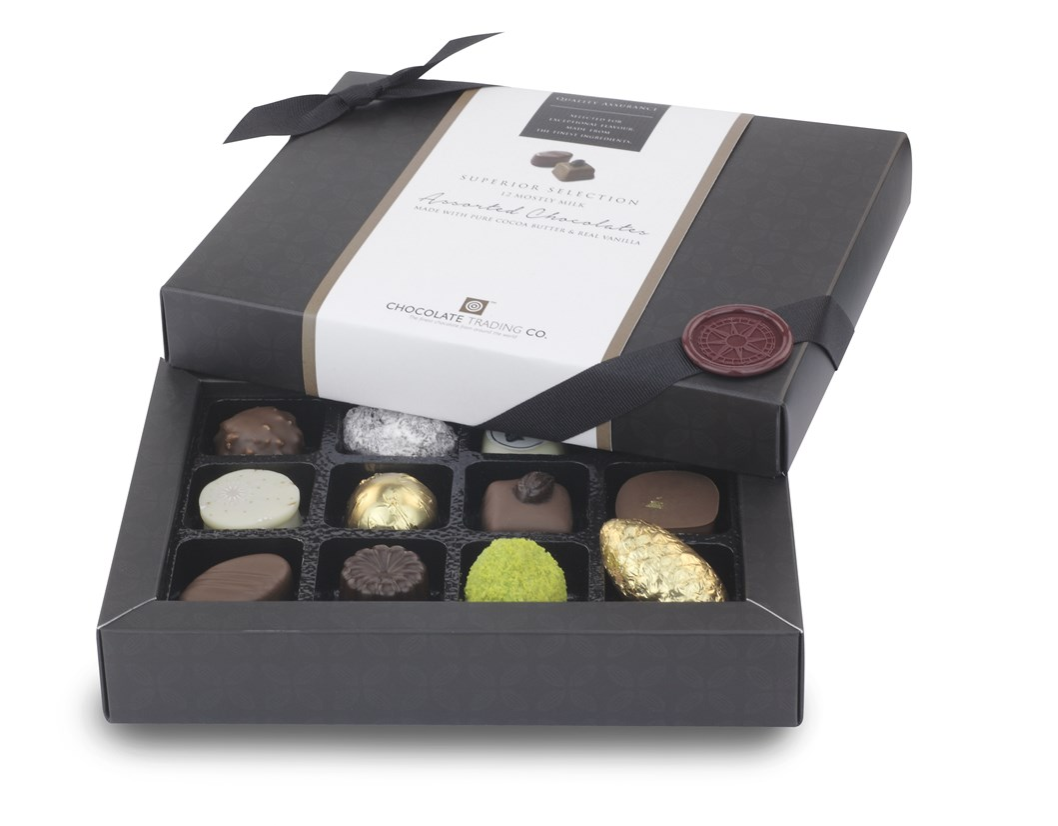 Title Image – Photo by George Dolgikh @ Giftpundits.com from Pexels