10 easy kitchen organization ideas that will make your kitchen an organized oasis. How to seriously organize your kitchen once and for all.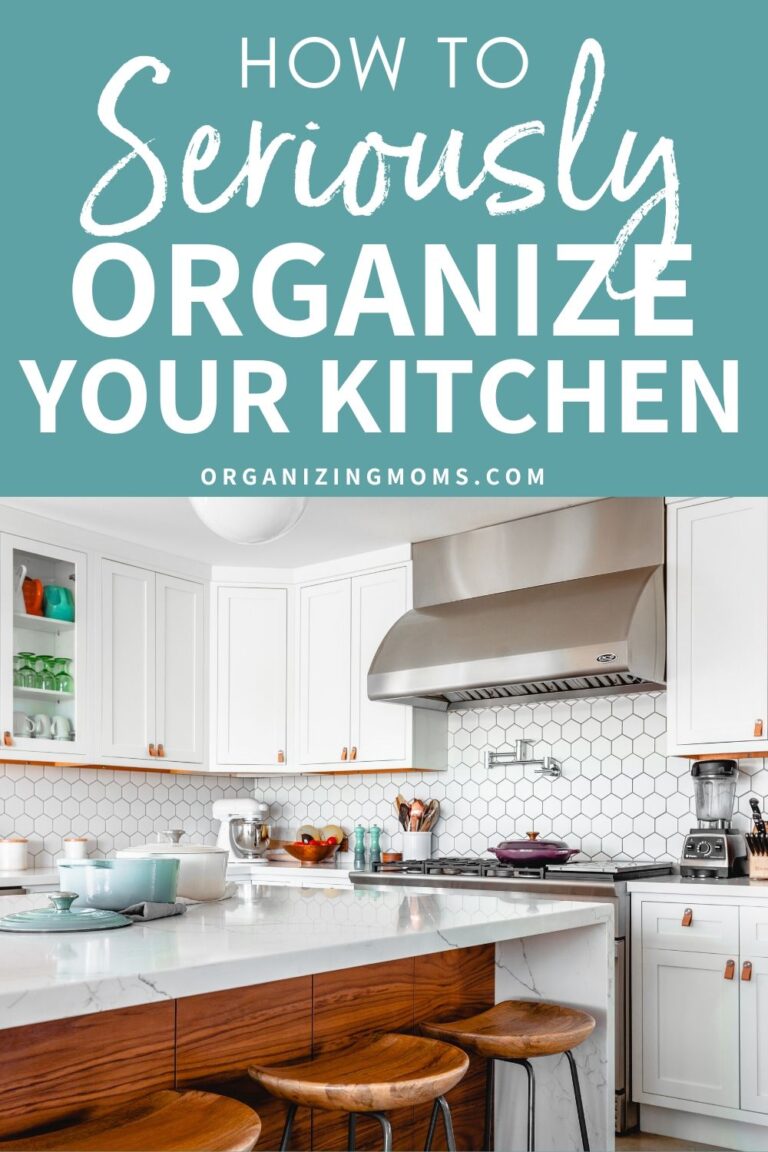 Kitchen Organization
When your kitchen is organized, everything in your house runs better.
And if you're on a mission to declutter and organize your home, the kitchen is one of the first areas you'll want to tackle.
In this article, you'll learn some simple tips and tricks that will help you organize your kitchen today.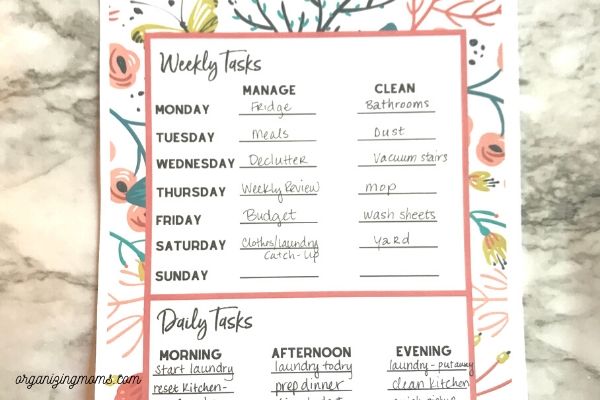 Have a SOLID kitchen tidying routine. Kitchen organization takes daily maintenance. Get a good routine going so you never feel behind with keeping your kitchen clean and organized. Need help? Sign up below to get a free guide to creating simple home management routines customized for you.

Store frequently-used dishes close to your dishwasher or sink. This will make putting dishes away quicker and easier. Aim to have storage for your plates, silverware, and cups within one or two steps of your dishwasher.

Make your countertops a clutter-free zone. When your counters are cluttered, you can't use them – plain and simple. Get serious about only keeping the things you really need to use frequently on your countertops. 
Read: How to Declutter your Kitchen Countertops
Create zones for storing like items. Start by making sure you have dedicated zones for plates, glasses, silverware, pots and pans, baking items, and cooking utensils.

Give your kids a drawer for cups, bowls, etc. Let them grab what they need, and help you put away their clean dishes.
Read: How to Create a Drawer for Little Helpers


Make use of vertical space. Use shelves and risers to utilize all of the vertical space in your cabinets. 

Set up a beverage station at the edge of your kitchen. This will decrease foot traffic in the kitchen during the day, and you'll find that there won't be as much left behind on the kitchen countertops. We have a Berkey water filter station and a coffee bar at the end of the countertops in our kitchen.
Read: How to Make Your Kitchen Desk into a Coffee Bar
Store bigger items you don't use a lot outside of the kitchen to free up space. Especially if some of your kitchen items are holiday specific – store them somewhere else in your home when you're not using them. I like keeping them in an under the stairs closet or in the garage.
Keep a food inventory. This will keep you from overbuying and you'll always know what you have on hand when you're meal planning. Keeping an inventory can be a huge money saver if you're consistent with keeping it up and using what you have on hand for meals. It also means you don't need to grocery shop as frequently.

Use turntables in difficult to access areas. If you have a deep cabinet that's hard to reach into, use turntables to make your items more accessible. shelves and risers to utilize all of the vertical space
More Kitchen Organization Ideas
The post How to Seriously Organize Your Kitchen appeared first on Organizing Moms.