The gear mom's need to make those refueling ski breaks at the lodge a lot more organized and fun.
While it's fun to splurge on a cocoa in the canteen or some well-deserved chili while on the mountain, ski moms also know the power of bringing food from home to power the brood. Here's the Ski Moms guide to lunch in the lodge. We've got the gear you need to make those ski breaks a lot more fun.
Related: Mom recommended ski travel gear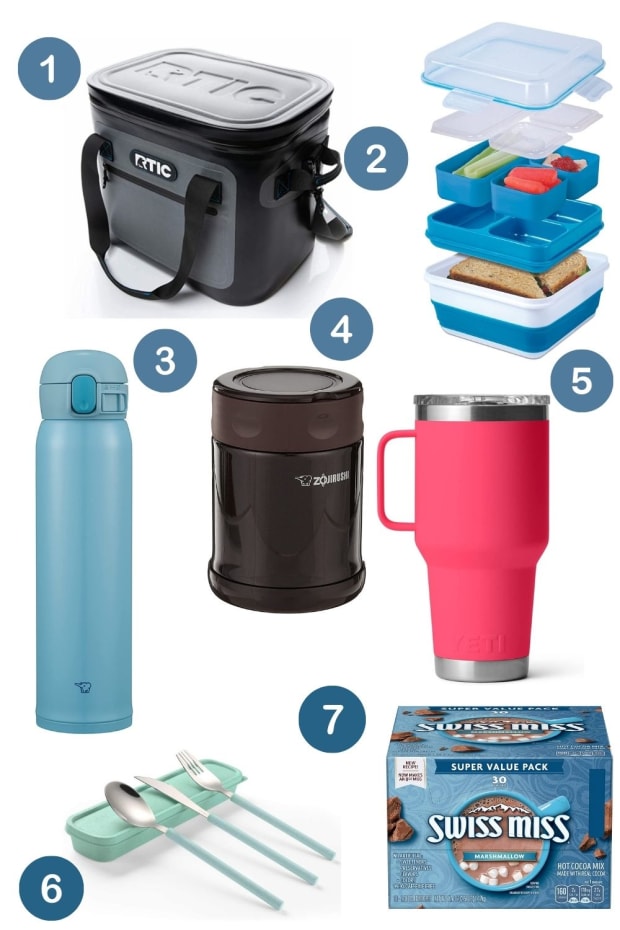 Lunch in the Lodge
Note: all of these links are Amazon Affiliate links.
Rtic Coolers: Tote all the food in this leak-free tote. Its mom tested and it does a great job at controlling the spills. We like that it's light while also being sturdy. It'll keep warm food warm all day and in the summer works like a charm on cold drinks.
CoolGear food container: Stack all the snacks in this handy container that is designed to keep foods separated. It is designed with a secure airtight lid. The large container holds the main course, with one medium and two smaller containers that are perfect for sides and snacks.
Zojirushi Stainless Steel Mug: This stainless steel mug offers vacuum insulation. On the coldest day you can keep hot water ready to go for cocoa or broth. The air vent on the mouthpiece allows beverages to flow out smoothly, without gushing or overflowing
Zojirushi Stainless Steel Food Jar: The same technology that is used on the mug is employed here. This is the ultimate container for soup or pasta. No need for a microwave. Whatever you heat up in the morning will be hot all day. BPA free container
Yeti mug: Keep mom's coffee hot in this 30 oz travel mug. We love that it is dishwasher safe and has a lid that won't spill. 
Portable Silverware: This easy to pack flatware set comes in a ton of colors (order a different color for each family member) and is made of rust-proof 18/10 stainless steel and is dishwasher safe.
Hot Cocoa: We buy the classic Swiss Miss Marshmallow Hot Cocoa Mix in bulk. A 30-count pack seems to disappear in a weekend.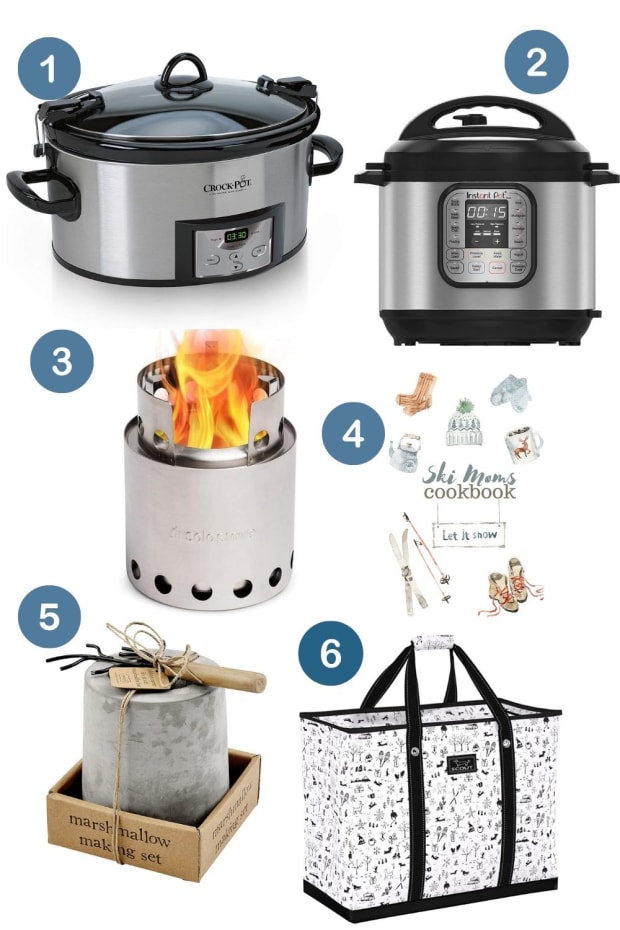 Apres Ski Options
The fun doesn't have to stop when the lifts close. These ideas are meant to make mom's life easier so she can enjoy the apres-ski scene too. 
Note: all of these links are Amazon Affiliate links.
Crock Pot: This model will serve up to 7 people. It holds 6 quarts and we love the cook and carry design. Digital countdown control lets you program cook times anywhere from 30 minutes up to 20 hours; shifts to "warm" setting automatically once cook time completes
Instant Pot: This little gem offers 7-in-1 functionality, it's a pressure cooker, slow cooker, rice steamer and more! It offers 13 customizable Smart Programs for pressure cooking ribs, soups, beans, rice, poultry, yogurt, and desserts.
Ski Moms Fun Cookbook: Get idea on how to fill those cookers with goodness. This digital downloadable cookbook has 36 tried and true ski mom recipes. Hearty, yummy and perfect for wintery nights in. 10% of the profits will benefit Share Winter.
Solo Stove: This little camping stove will actually boil water! If you have a tailgate situation, we love this set up for it's visual appeal and warmth. The patented design features a unique double wall that creates ultra-clean gasification and a secondary combustion. This allows fuel to burn more completely and with less smoke.
S'mores Kit: Keep the kiddos busy with this little s'mores kit as you enjoy an adult beverage. The 2-piece set comes with concrete table top mini fire pit plus a wood and metal wire roasting skewer. You supply the marshmallows, graham crackers and chocolate
Scout Ski Tote: Load up all your gear to take to the lodge or mountain in this extra large tote. It measures 24 inches wide, 19 inches high, and 12 inches deep. Shoulder strap measures 9 inches long with heavy duty wrapped handles for easy carrying. The material is THE BEST. It's a interwoven polypropylene creating a light, but strong and water-resistant material (like a tarp). This durable, easy-clean fabric holds its shape when wet, dries fast, and softens with wear. Comes in a variety of prints and colors, of course we pick the "Dancing through the snow" print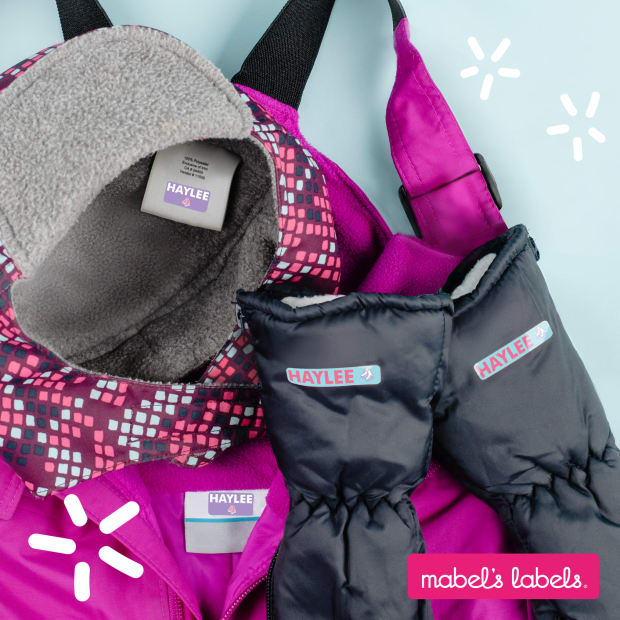 ONE MORE THING!
One last packing note: Put a Mabels Label on all your gear! They have washable waterproof labels for all the ski gear. You've worked WAY too hard assembling all this stuff to have it get lost in transit.
I love the Bag Tags for the kids gear. These personalized luggage and backpack tags are perfect for identifying adults and kids' bags alike. Have this ready to go before you drop them off at ski school.
We are a Mabel's Labels affiliate. Shop the collection here.
MORE SKI FEATURES FROM MOMTRENDS
PIN IT!
Use Pinterest to save your favorite family travel features. Be sure to follow our Ski Moms Pinterest Board.
Momtrends was not paid for this post.