If you're moving into dorm rooms, this college packing list will make your life so much easier.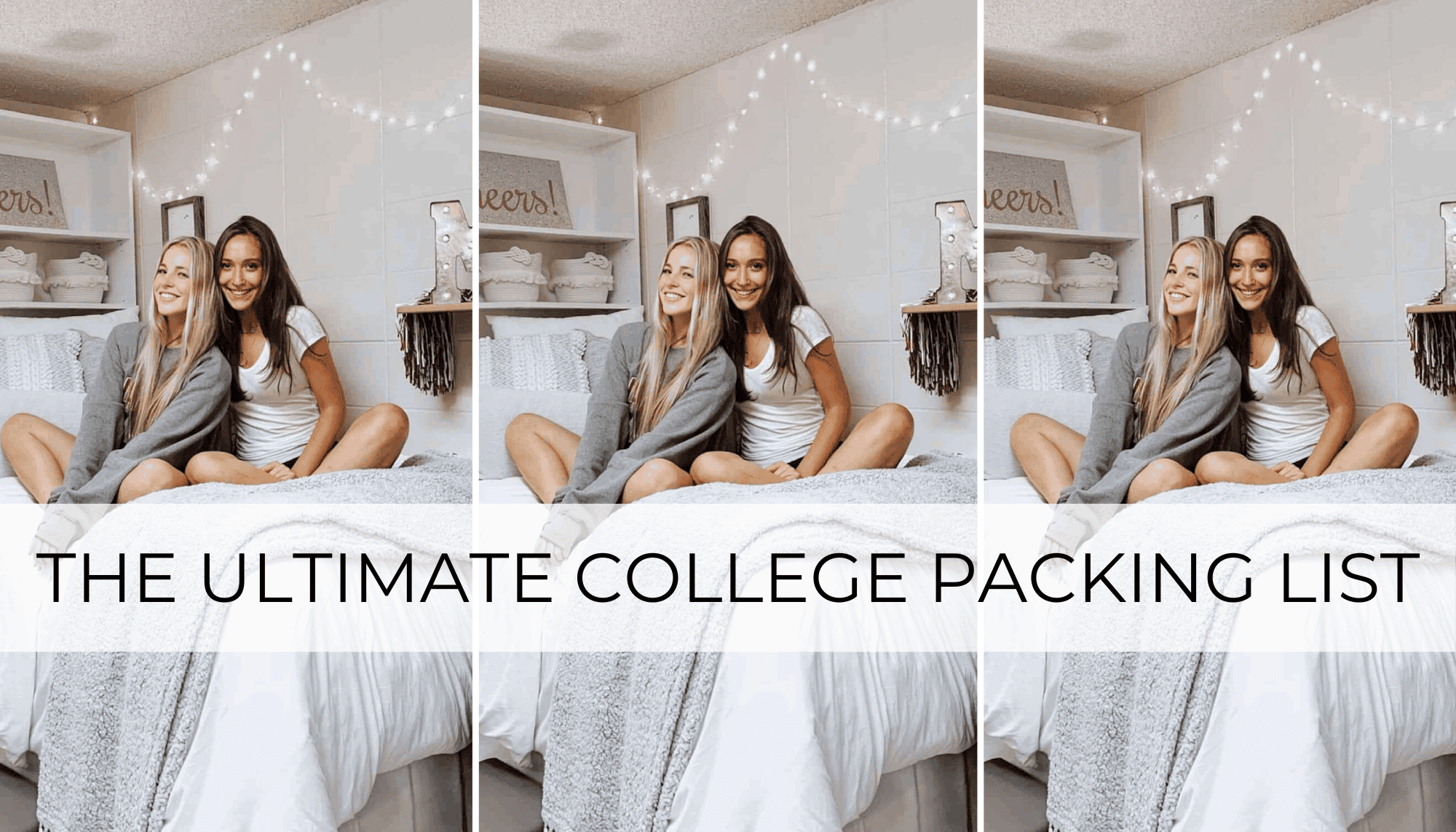 When I went off to college, I used the college packing list my school provided and seriously forgot so many things. 
After many frustrating trips to Target, I decided to make the ultimate college packing list for my readers so they didn't have to go through the same stress I did. 
This checklist has literally everything you will ever need when you're moving into the college dorms. 
If you want specific products, check out my College Essentials post where I lay out all of my favorite products that I couldn't live without throughout college.
Want to print this college packing list out? Click here.
This post is all about the best college packing list.
Best College Packing List:
I've been in your position and making sure I didn't forget anything when I was moving into college dorm rooms was really important. These are the top dorm room essentials you can't forget about. 
Bedding:
Mattress Topper 
Mattress Protector 
Sheets 
Pillowcases 
Comforter 
Accent Pillows
Blanket 
Clip-On Fan
Bathroom Supplies: 
2 Body Towels 
Towel Wrap 
Shower Caddy 
Makeup Organizer
Makeup Mirror 
Hair Wrap 
Basket for Hair Products 
2 Hand Towels 
Hair Dryer 
Straightener 
Curling Iron 
Shampoo & Conditioner 
Face Wash
Makeup Remover 
Shaving Cream
Razor 
Loofah 
Lotion 
Hairspray 
Cotton Balls 
Nail Polish Remover 
Nail Polish 
Makeup 
Makeup Brushes
Perfume 
Toothbrush 
Toothpaste
Retainer
Tweezers 
Deodorant 
Tissues
Sunscreen 
First Aid Kit 
Ibuprofen 
Allergy Medicine 
Tums 
Cold & Flu Medicine 
Tampons & Pads 
Electronics: 
Laptop & Charger 
Extension Cord 
Surge Protector 
Calculator & Charger 
Sound Machine 
10ft Charger 
USB Drive
Clothing: 
Bras / Sports Bras 
Tank Tops 
Shirts 
Sweaters 
Sweatshirts 
Jean Jacket
Cardigans 
Jeans 
Leggings 
Joggers 
Socks 
Dresses 
Tennis Shoes 
Sandals 
Boots 
Rain Boots
Rain Jacket
Scarves 
Light Jackets 
Winter Jackets 
Jewelry 
Hats 
Swimsuit 
Pajamas
WANT A FREE COLLEGE DORM PACKING LIST?
---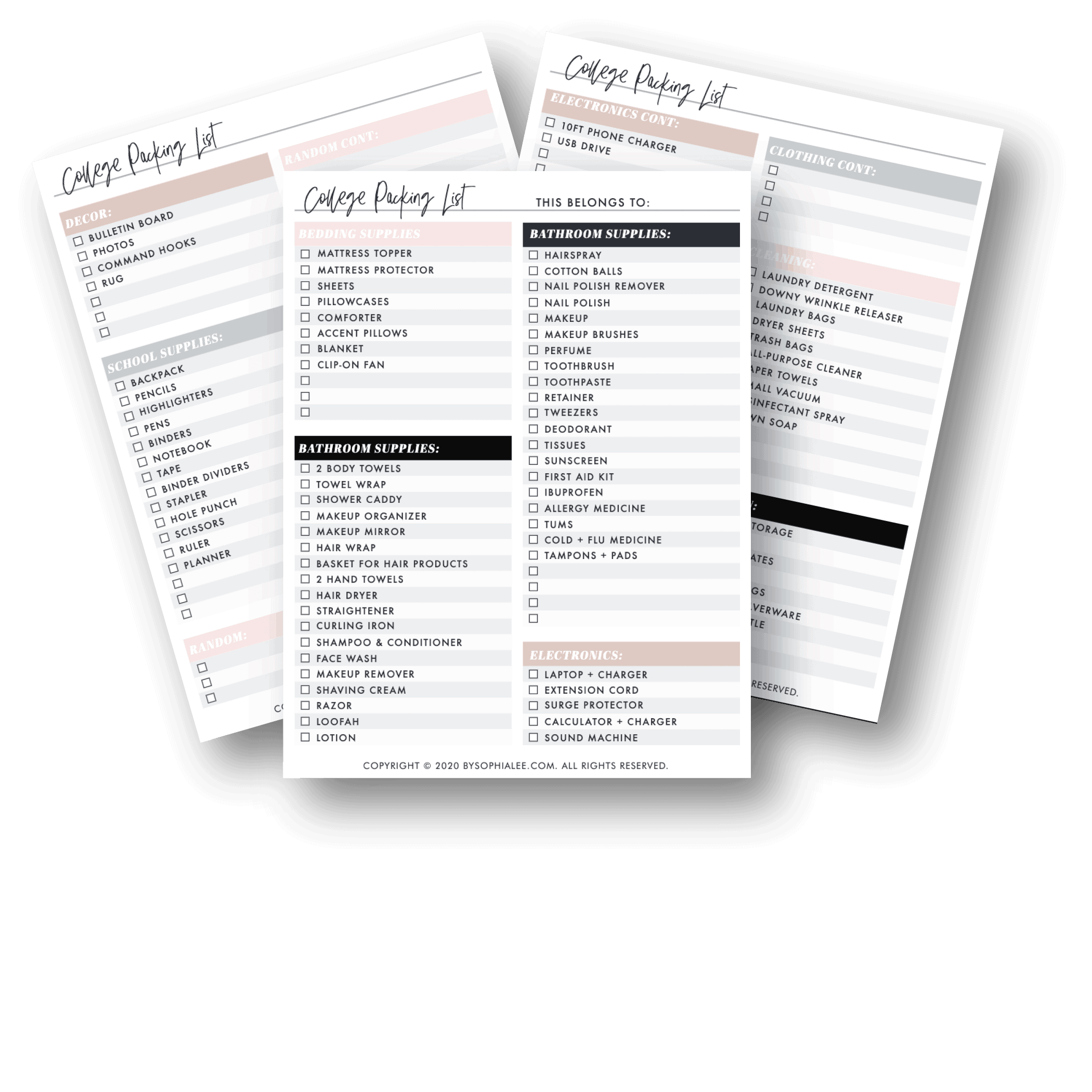 Simplify your college packing with our amazing FREE Dorm Packing List. Simply click the button below to get your College Dorm Packing List delivered straight to your inbox!
Cleaning Supplies: 
Laundry Detergent 
Downy Wrinkle Releaser 
Laundry Bags 
Dryer Sheets 
Trash Bags 
All-Purpose Cleaner 
Paper Towels 
Small Vacuum 
Disinfectant Spray 
Dawn Soap 
Kitchen: 
Food Storage 
Keurig 
Paper Plates  
Mugs 
Ziploc Bags 
Plastic Silverware 
Water Bottle 
Snacks 
Decor: 
Bulletin Board 
Photos 
Command Hooks 
Rug 
School Supplies: 
Backpack 
Pencils
Highlighters 
Pens 
Binders 
Notebook 
Tape 
Binder Dividers 
Stapler
Hole Punch 
Scissors 
Ruler 
Planner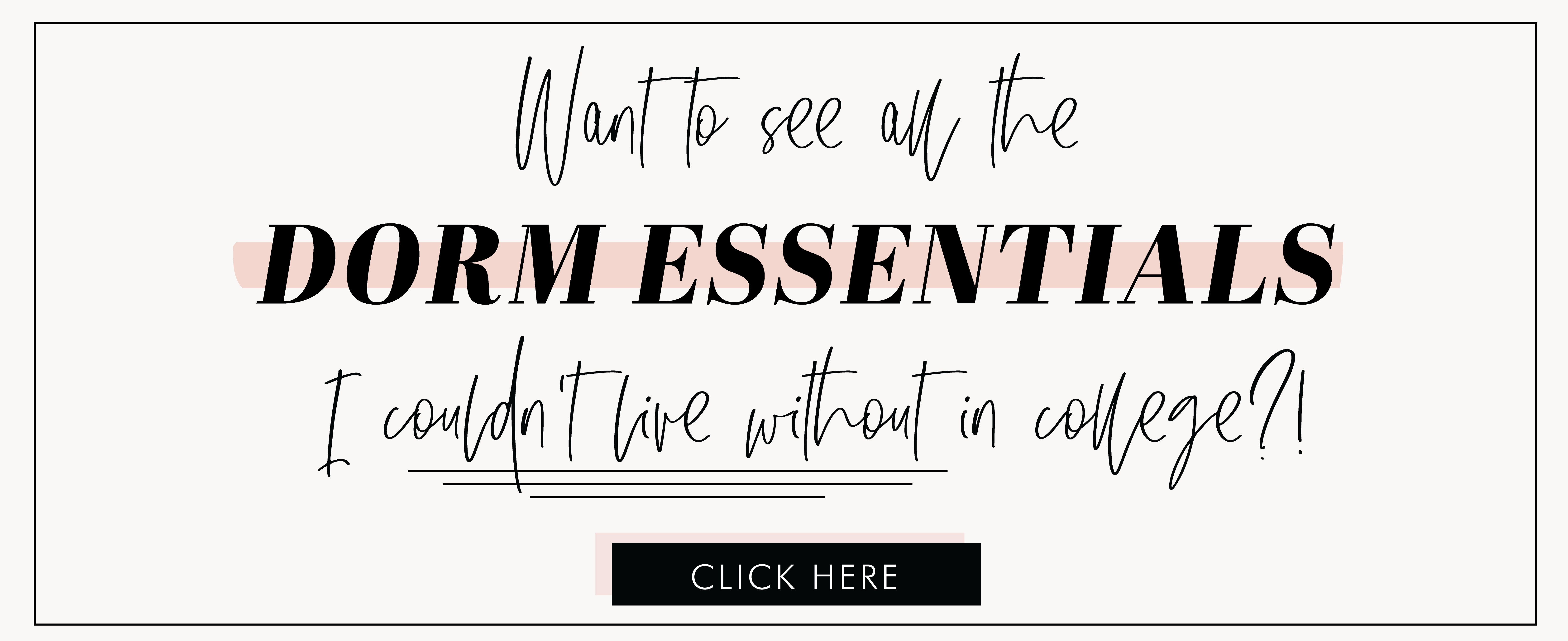 Other Posts You May Like:
The post The Ultimate College Packing List Every Incoming Freshmen Needs appeared first on By Sophia Lee.