After doing some grocery shopping, it's very important that you know how to store them properly so that you can get the most out of everything you bought. Here are 7 handy and practical tricks by Clean My Space on YouTube that you might want to keep.
Materials:
Aluminum foil
Ziploc bag
Tall glass
Plastic bag
Directions:
Step 1
To keep celery fresh and crisp, cut the ends, then wrap it with a sheet of aluminum foil, and put it in the fridge. Not only does this works well in extending the life of your celery, but it also works the same way for broccoli and lettuce too.
Step 2
Bread should not be stored in the fridge as it may make the bread stale and hard. Instead, store it in a cool dark place, like the cupboard, or even your microwave when not in use. If you can't consume the whole loaf of bread in one go and you want to keep it for future cooking needs, place it inside a Ziploc bag and put it in the fridge. Only pull out what you need and store it back in the fridge.
Step 3
There are products that are already stored smartly in nice packaging which have holes all over the top. When you buy groceries and the products are packed this way, do not unpack them, and store them in the fridge as is.
Step 4
Canned tomato paste sometimes cannot be used in one cooking, if you don't know what to do with the rest of the can when you're done using, simply put the remaining tomato paste in a Ziploc bag. Seal it and remove all of the air, then put a grid in the bag using a plastic knife or anything similar. When you need it again for a recipe, you can just get 1 strip, and keep the rest in the fridge again.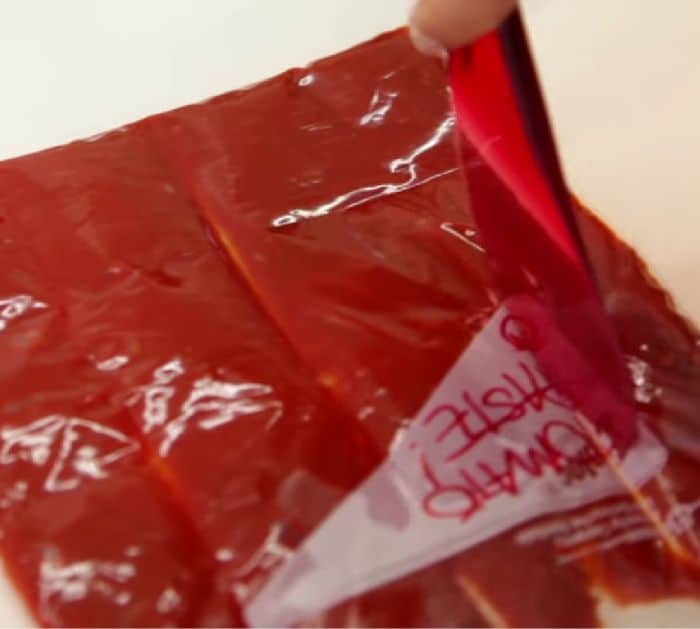 Step 5
Mushrooms are the best stored in a paper bag. When you go for groceries and they are not in paper bags, then put in one when you get home, and put it inside a drawer.
Step 6
If you bought cottage cheese in a plastic container and you're not about to use it. Store it in the fridge upside down, the logic here is that, the area between the lid and the container is where the air passes through. So, by flipping it, you are blocking the air as the cheese slides down, which will help keep make last longer.
Step 7
When you don't store the asparagus properly, it would get limp and flavorless. So, to keep it crisp and fresh, fill a tall glass with an inch high of water, then place the asparagus inside the glass making sure that the bottom of the asparagus is wrapped with a rubber band. Cover it with the same plastic that it came with, and put it in the fridge. By the time the water starts to get a bit cloudy and you still don't need the asparagus, simply replace the water.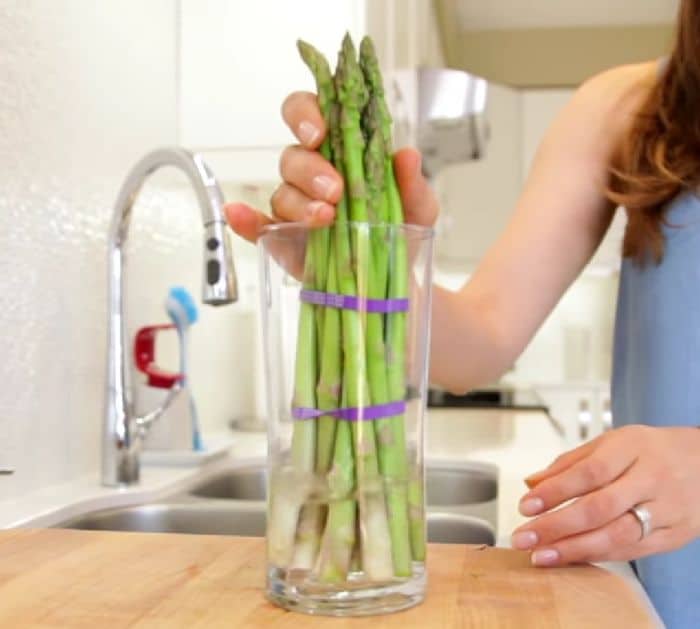 *All these images are credited to Clean My Space via YouTube. Give her channel a visit and subscribe for more!
7 Tricks To Make Your Groceries Last Longer
The post 7 Tricks To Make Your Groceries Last Longer appeared first on DIY Joy.
**Disclaimer – My article contains affiliate links. All products are ones I have. If you choose to buy one of these products through the URL , I will get a small commission at no extra cost to you.