Asset, the new modern restaurant buzzing the Upper West Side.
The cousin to Tessa, Asset (spelt Tessa backwards) introduces a new concept to the family-oriented neighborhood. A buzzworthy space from the owners Will Tracy and Larry Bellone (who also owns Tessa) Asset enlightens the charming UWS with something different. Good different.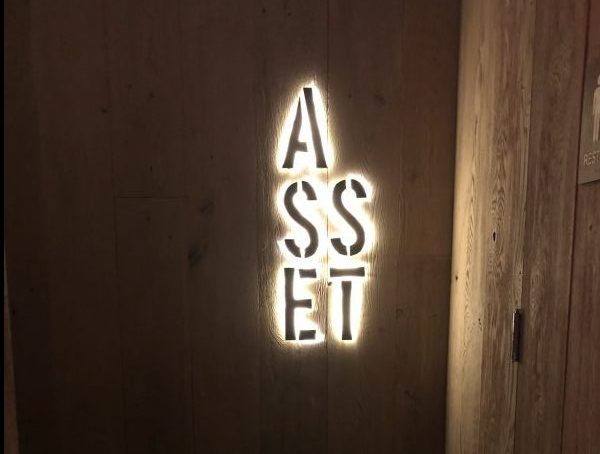 Firstly, chains, metal and wood accents present an edgy look for guests entering the restaurant. High curved ceilings hover over the long brass bar and dinner tables located on both the lower and upper level. Very different from the better-known family-friendly neighborhood eateries decked out with family portraits. Typically displayed on eatery walls found on the Upper West.
Secondly, a DJ exists. Every Thursday and Saturday night the industrial space plays energetic global sounds. Adding a young clubby feel to the restaurant.
Thirdly Assets menu doesnt adhere to simply one cultural cuisine. Unlike its Mediterranean cousin eatery Tessa, if offers Modern American food. Fusing spices and ingredients from different cultures to give diners a fresh take on classic dishes. Very un- Upper West Side.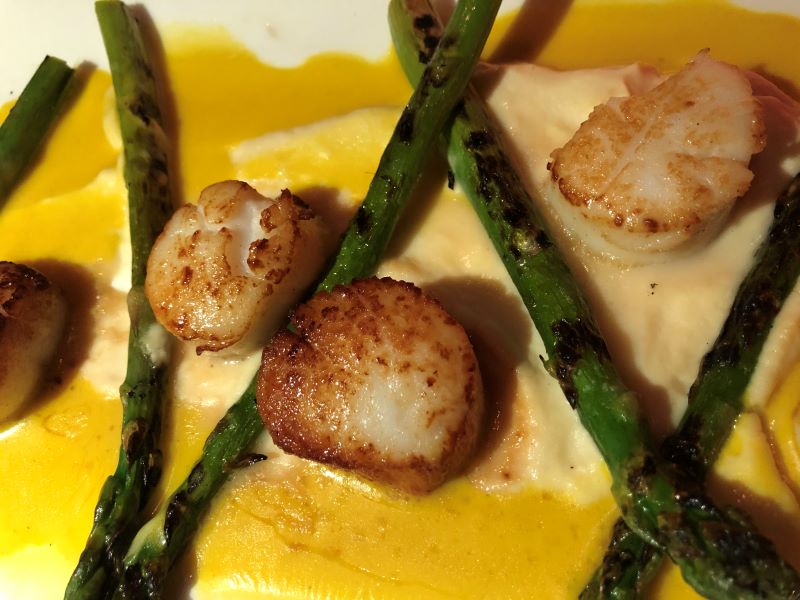 Leading the kitchen, Tessas executive chef John Schafer oversees Asset. Here he creates a menu of dishes:
Asset | Appetizers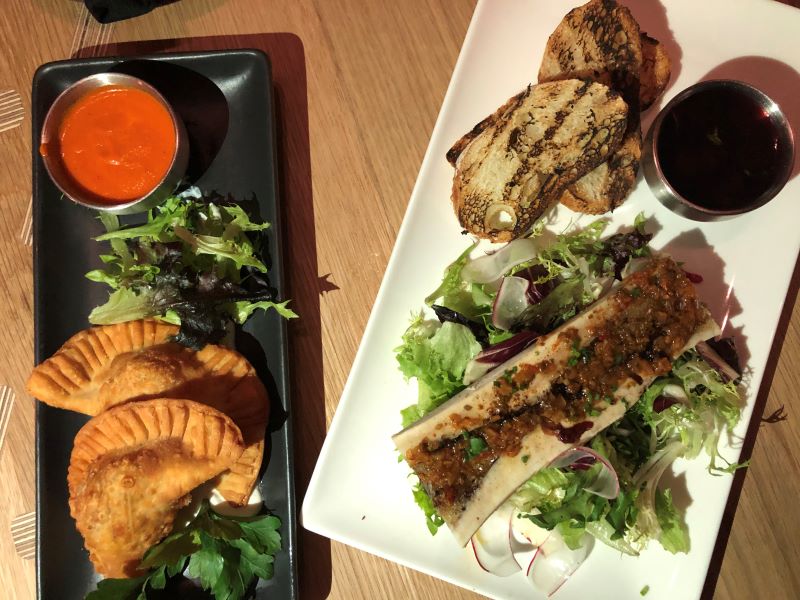 Lamb Empanadas: Tender dough soaks up the lamb and manchego filling dipped in tomato and mint yogurt. Which results to juicy hand made pies.
Bone Marrow difficult for sharing, the irresistible creamy marrow is paired with crostinis and berry compote.
Octopus chargrilled to perfection the European delicacy sits on rice beans, charred gordal olives, piquillo pepper and citrus emulsion.
Asset | Mains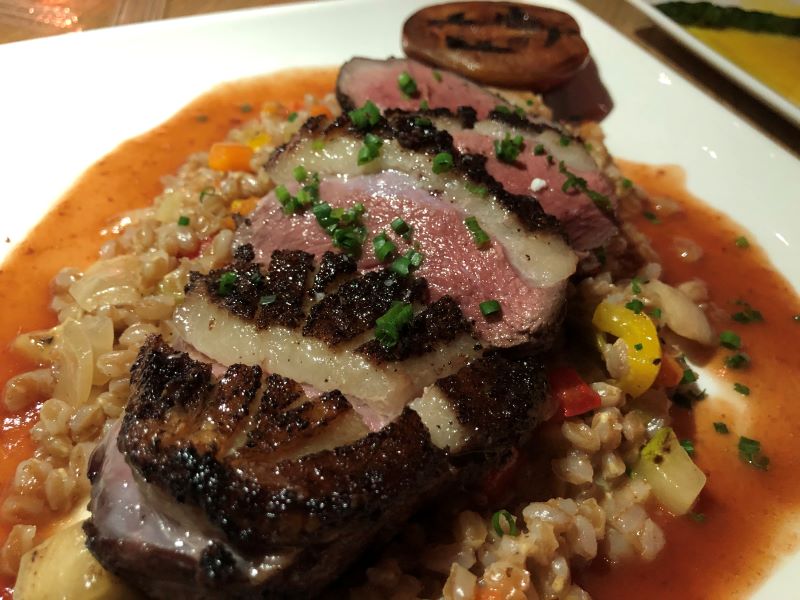 Duck reminiscent of the hearty meats served at holiday family dinners, the tender saucy duck is paired with a grilled plum, farro and garden vegetables. Regularly ordered medium rare, meat and vegetable flavors mix for farro to soak up.
Pork among the other meats on the grilled portion of the menu, the Berkshire Pork Porterhouse is the heartier of choices. Enjoy alone or pair with a side of comforting creamed spinach or grilled asparagus.
Scallops served on whipped celery root, asparagus and saffron, the scallops receive a solid 4.5 out of 5 for ratings. Often scallops can be rubbery but these were well executed and the choice to pair on earthy celery root mash was a great flavor combination.
Asset | Drinks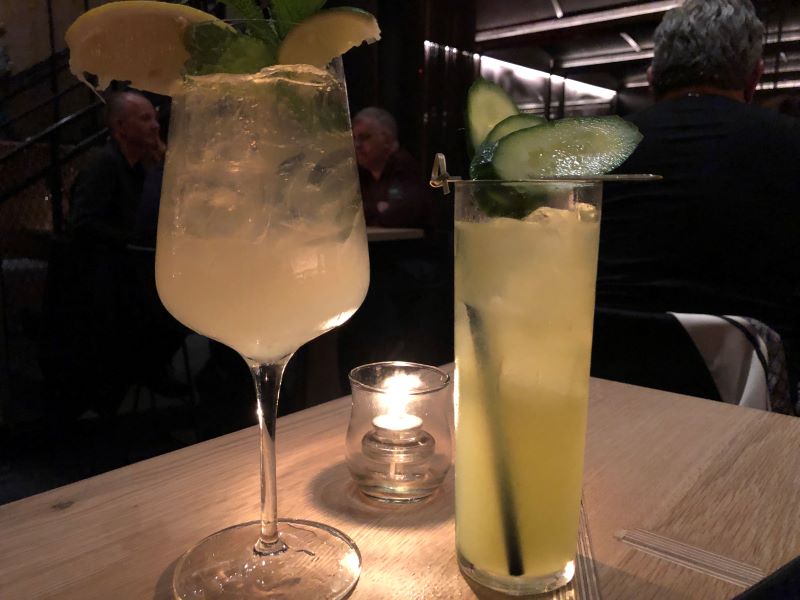 Helmed by beverage director Brandon Lester Asset serves great cocktails and a nice selection of wines. Although the cocktails such as Wild Thoughts (Hendricks Gin, Strawberry, Lime, Chili Tincture), Smash-N-Dash (Jack Daniels Whiskey, Espresso, Cola, Cherry and The Antidote (Pendleton Whiskey, Sweet Vermouth, Ginger, Lemon, Soda Water are enticing, wines are a better option for pairing with dinner.
Asset | Desserts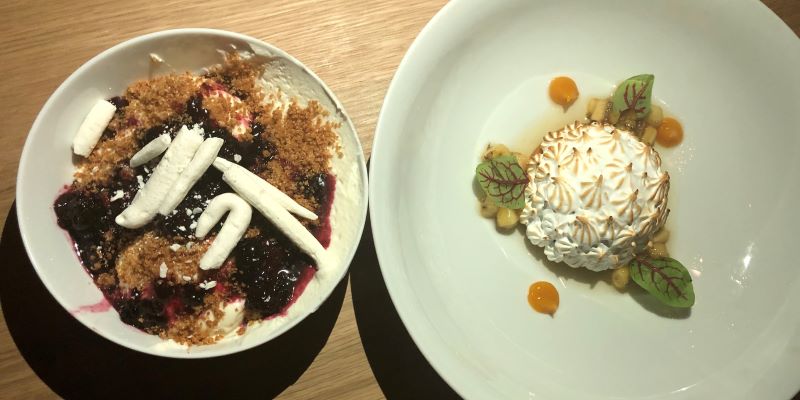 Small yet mighty menu, an impressive banana flavored Baked Alaskan, Lemon Meringue and chocolate layered cake are available to order.
Located near the Natural History Museum on Columbus Ave, Asset is a great addition to the neighborhood.
The post Asset | Modern Eatery Buzzing the Upper West Side appeared first on Honest Cooking.
This article contains affiliate links. All products are ones I like. If you choose to buy one of these products through the link provided, I will get a small commission at no extra cost to you. All proceeds help support the blog.