These grilled vegetable skewers with harissa-marinated halloumi are made with pieces of grilled pepper, mushroom, asparagus, and onion interspersed with chunks of grill-friendly Greek cheese tossed in a spicy paste. Here's how to make them.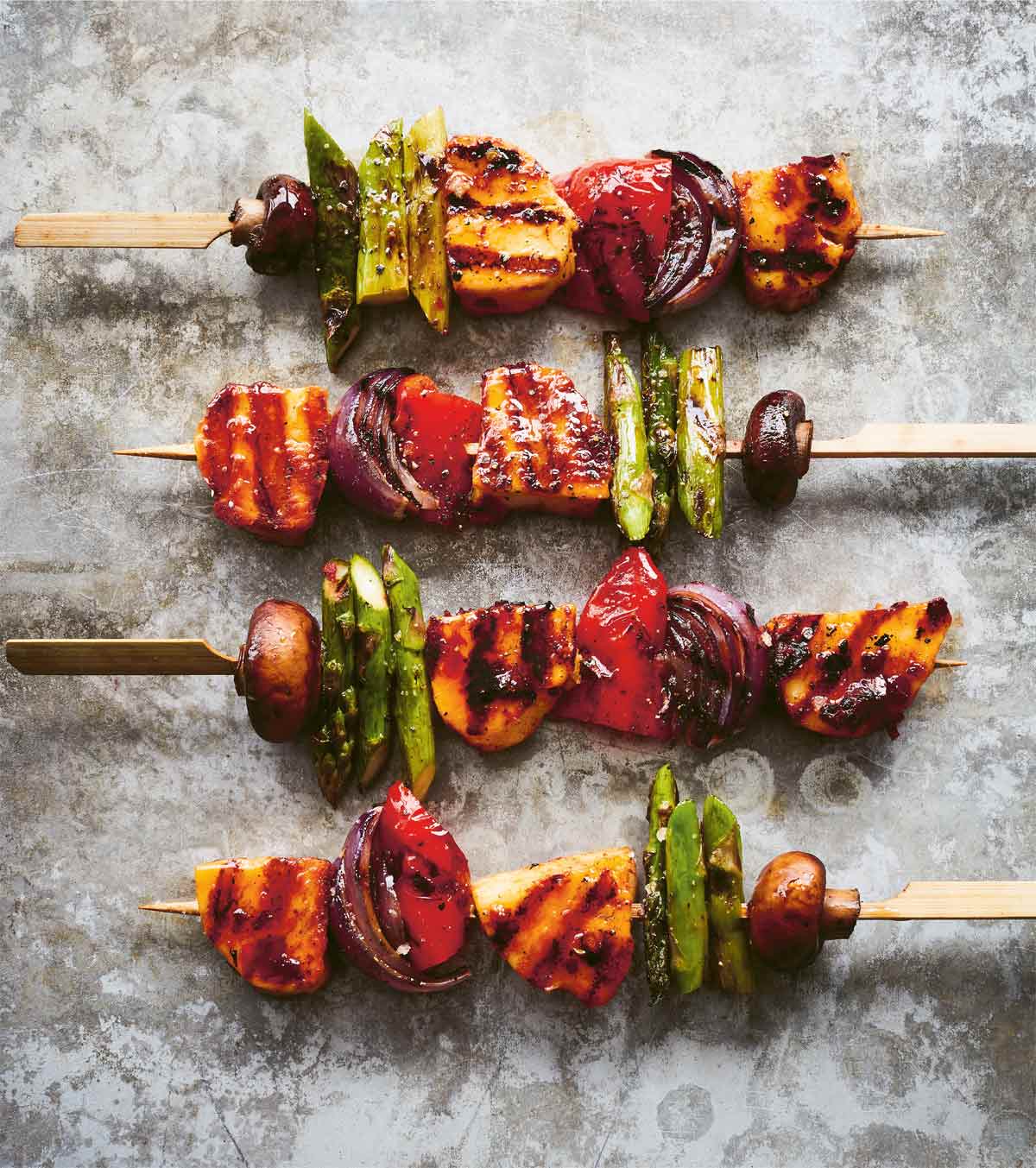 Adapted from Theo Michaels | Share: Delicious Platters & Boards for Social Dining | Ryland Peters & Small, 2020
A couple of the niftiest cooking tricks we know are at play in these grilled vegetable...
**Disclaimer – This post contains affiliate links. All products are ones I recommend. If you choose to purchase one of these products through the URL , I will receive a small commission at no extra cost to you.