Hi friends! Happy Monday which feels like pretty much every other day around here.

I hope you had an enjoyable weekend and those who were celebrating Mother's Day enjoyed a relaxing day. I feel like this whole experience has been difficult in general, so I wanted to add a little note here for those who were struggling this holiday; I'm holding you in my heart.
Our weekend was pretty relaxed and low-key. The Pilot and I finished season 10 of Shameless (kind of bummed because who knows when it's going to be back!) and we got takeout from North. I haven't had North in SO long and it was sooooo good. It's modern Italian food with a focus on fresh and seasonal ingredients. We shared the chef's board and arancini, and I ordered the salmon with extra veggies instead of farro for my entree.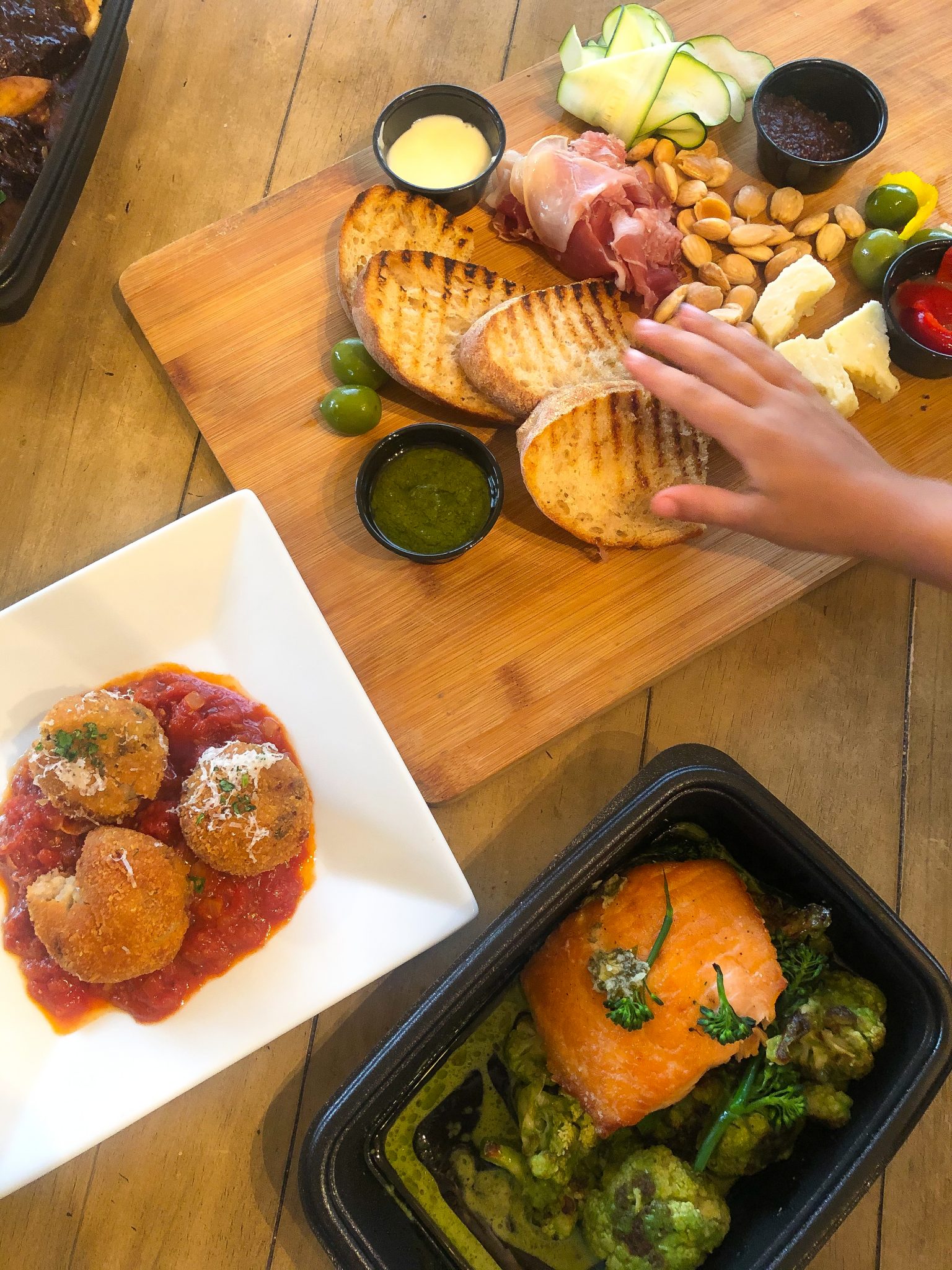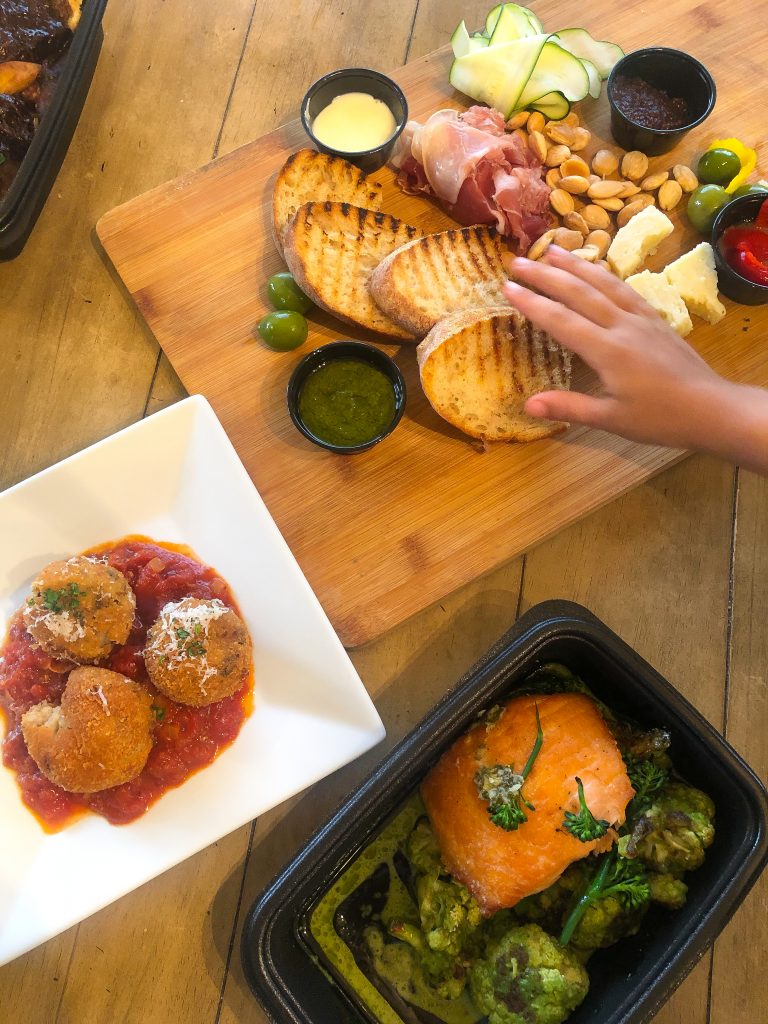 Margaritas on the porch: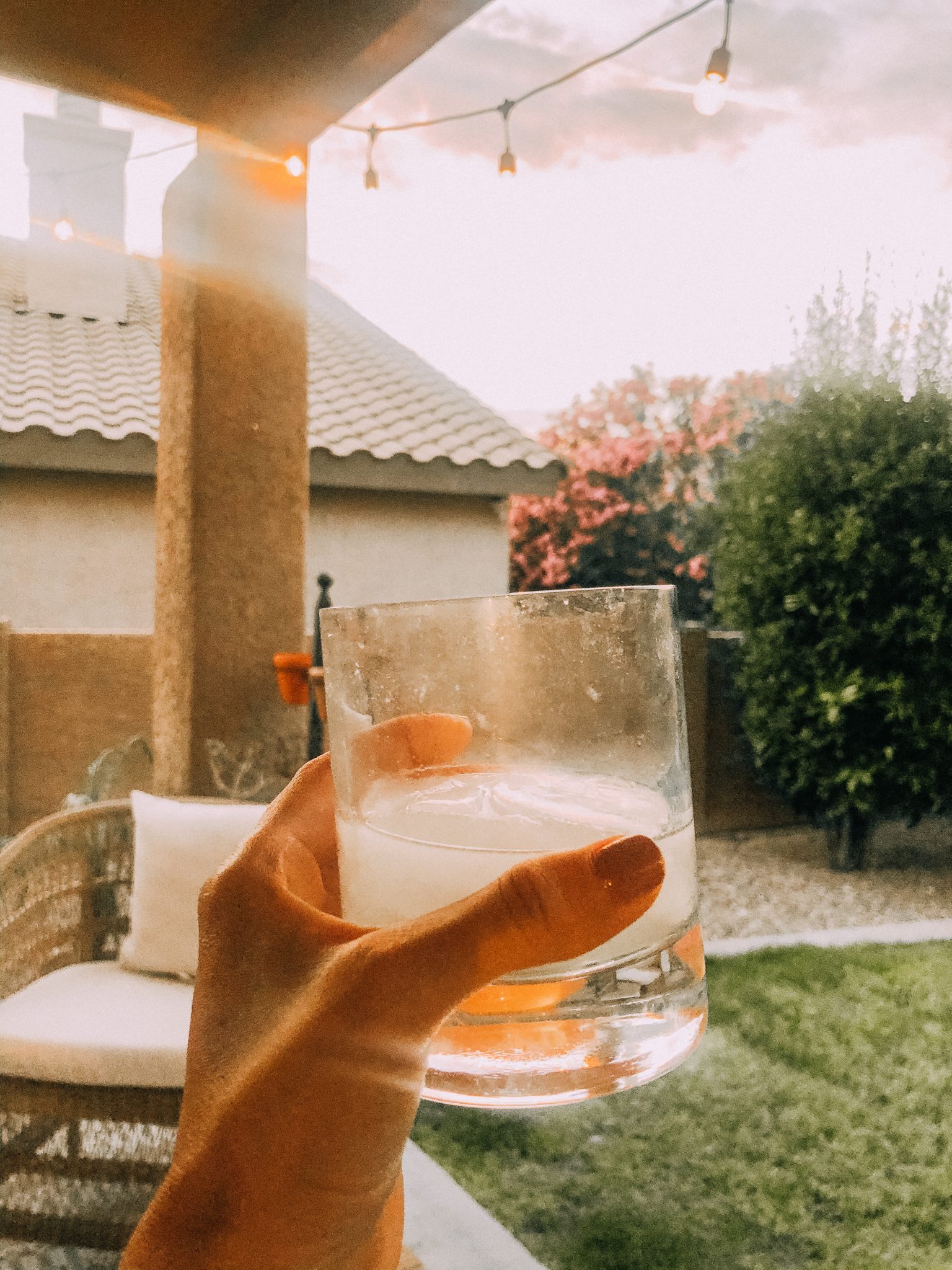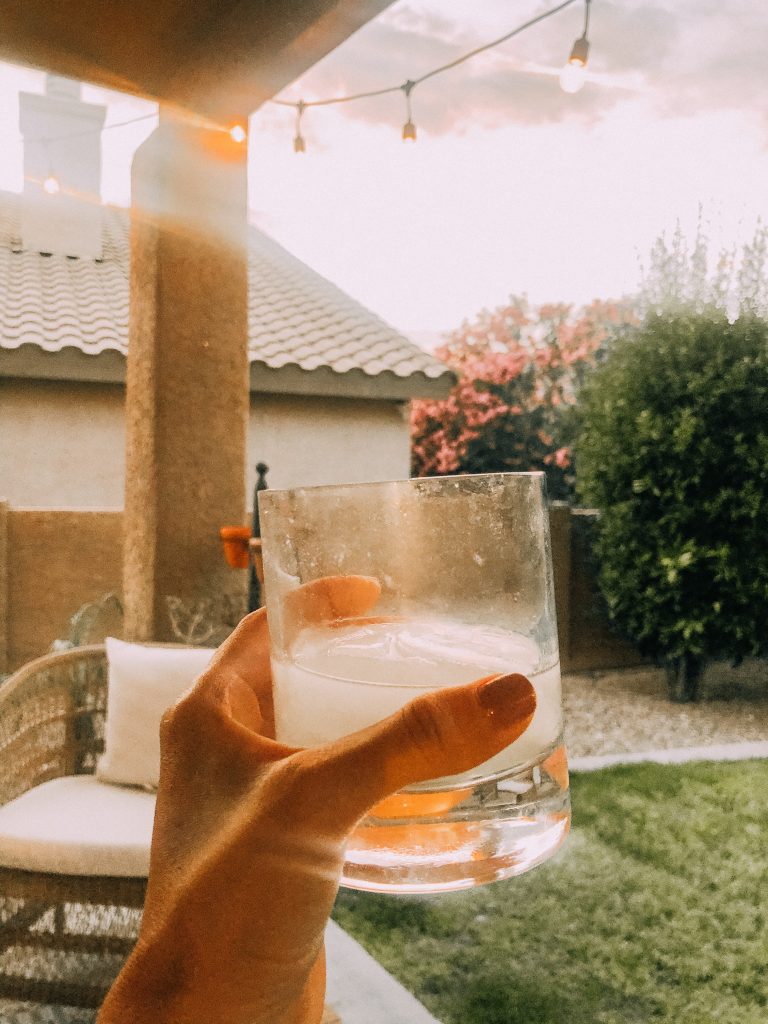 Saturday, we caught up on some chores and watched the girls play outside for most of the day. They're having a pretty good time with the inflatable pool and slip n' slide.
For Saturday night dinner, I grilled steaks for the first time ever. The Pilot needed to make a Trader Joe's run before it closed – he's been doing all the grocery shopping once a week since he's "out in the world" more for his job- and dinner was on me. Last time I cooked a steak, I put it in the Instant Pot. It was essentially a piece of meat leather and in between chewing it 800 times, Liv said, "I like dad's steak better than yours." lol.  This time I did it right! After seasoning it well with avocado oil, salt, and pepper, I took it outside to cook it up.
The grill was super hot and I cooked it for 2 minutes on one side, rotated 90 degrees, gave it 90 seconds, flipped it, cooked for 2 minutes, and rotated it to cook for an extra 90 seconds. (I used a meat thermometer to make sure it was medium.) While I was grilling the steak, I had lemon asparagus and garlic potatoes roasting the oven, so when the Pilot got him, everything was ready. I don't know why I just started grilling fairly recently – I started with chicken last summer- because it's so easy and makes cleanup a breeze.
Sunday morning, I slept until 9 (YESSSSSSSS) and even though brunch was kind of a fail – we ordered takeout and paid for it the day before but the restaurant was way too busy to fulfill the orders they'd taken – we had a nice, relaxing day.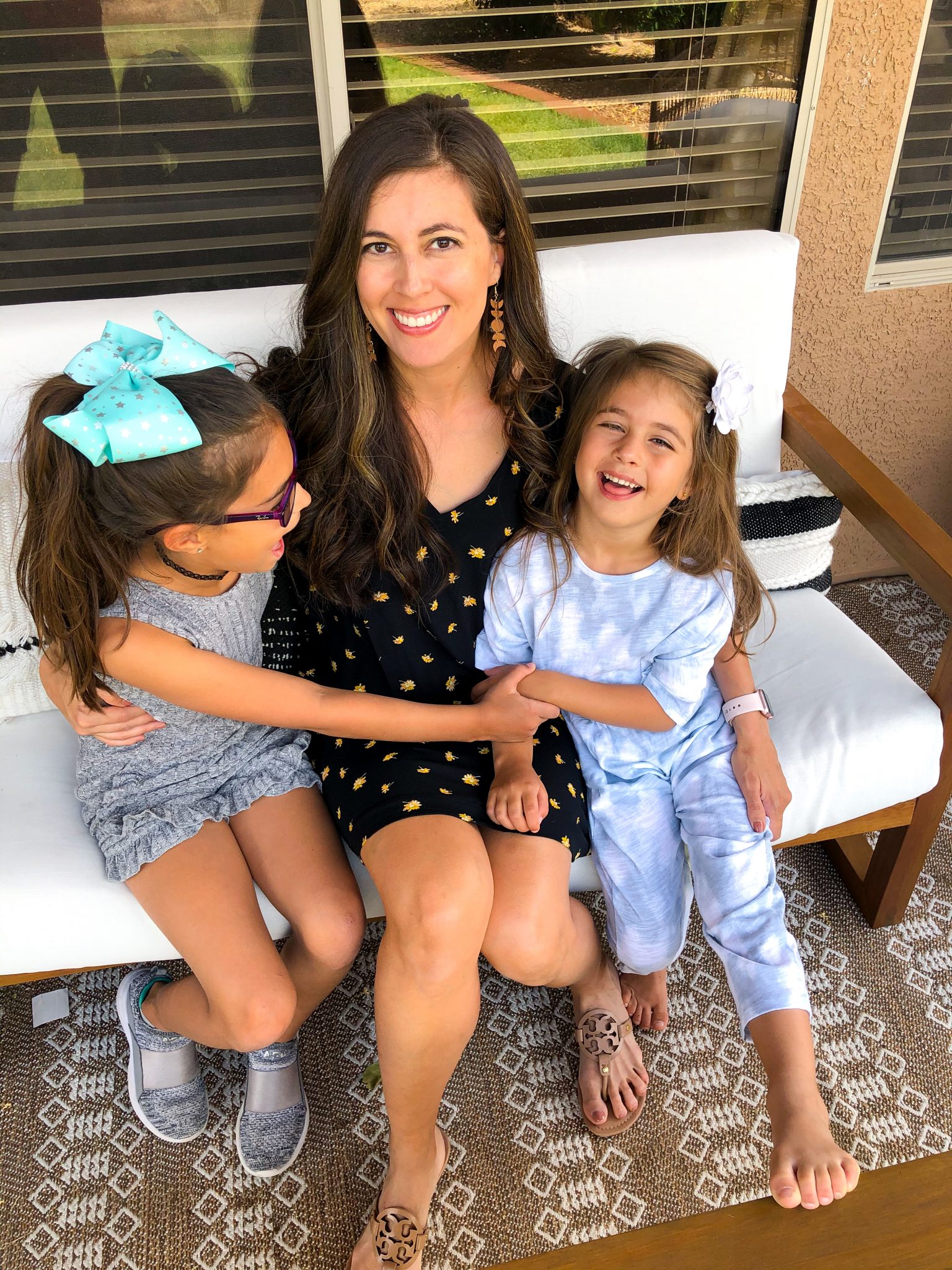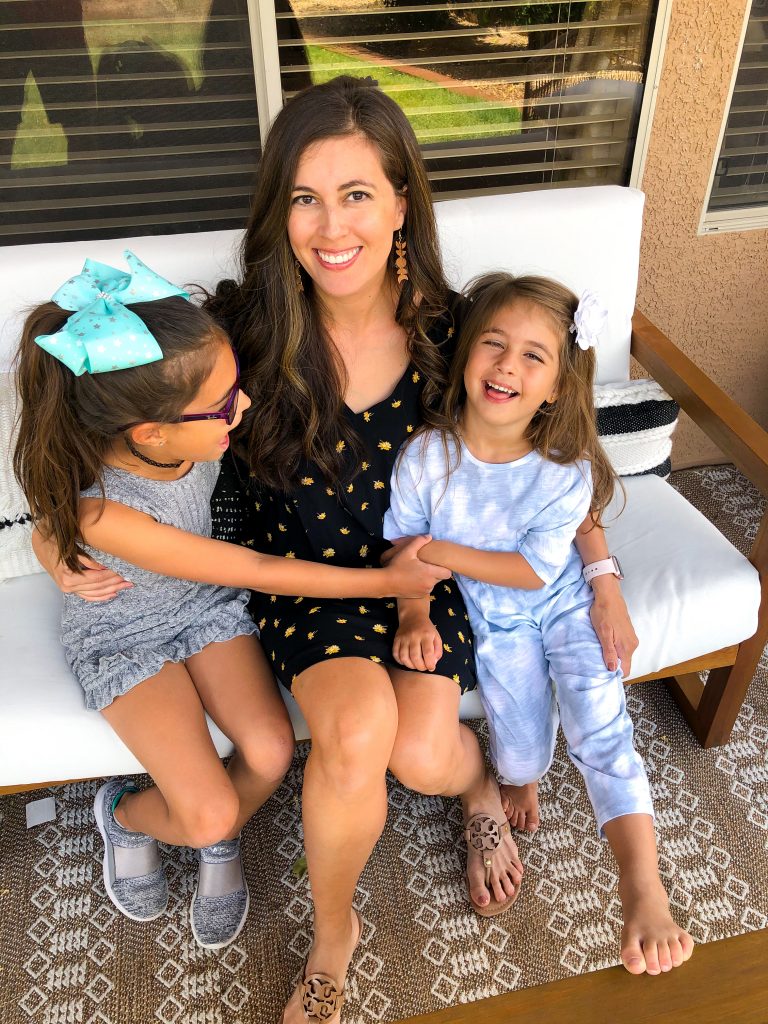 The Pilot made the most awesome homemade card for me, too. <3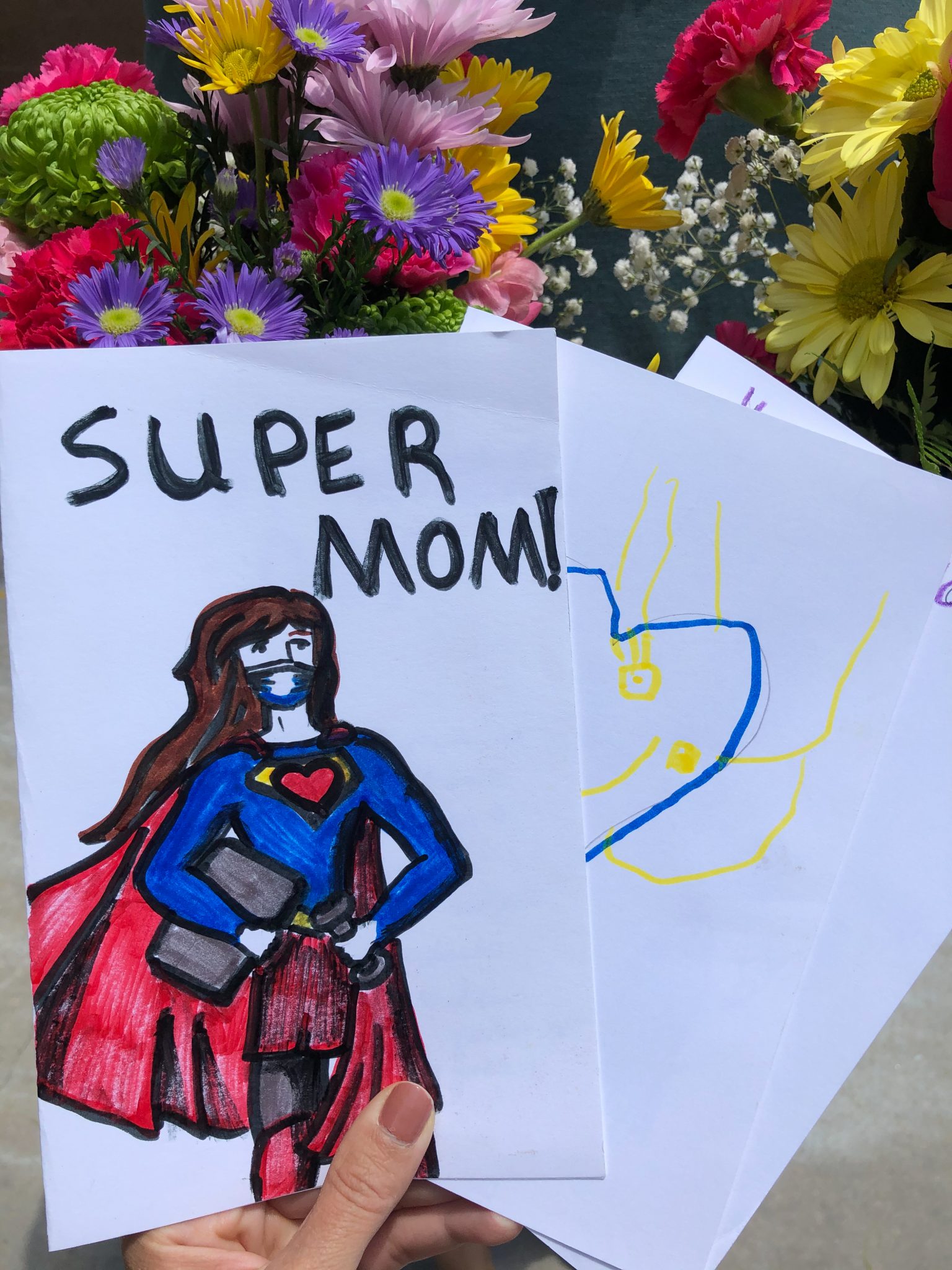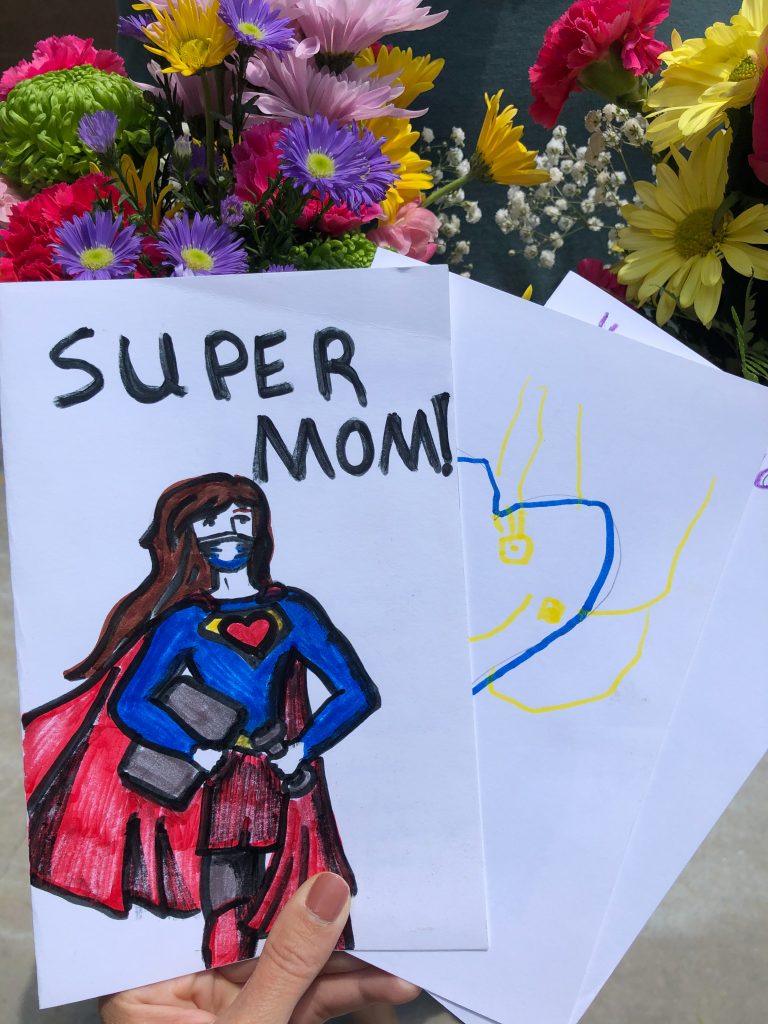 Thankful for my two babies. They challenge me beyond measure, crack me up, and fill my heart with more love and joy than I thought was possible.
We made a loop to do drive-by waves to the family, picked up tasty gluten-free treats from Lovin' Spoonfuls,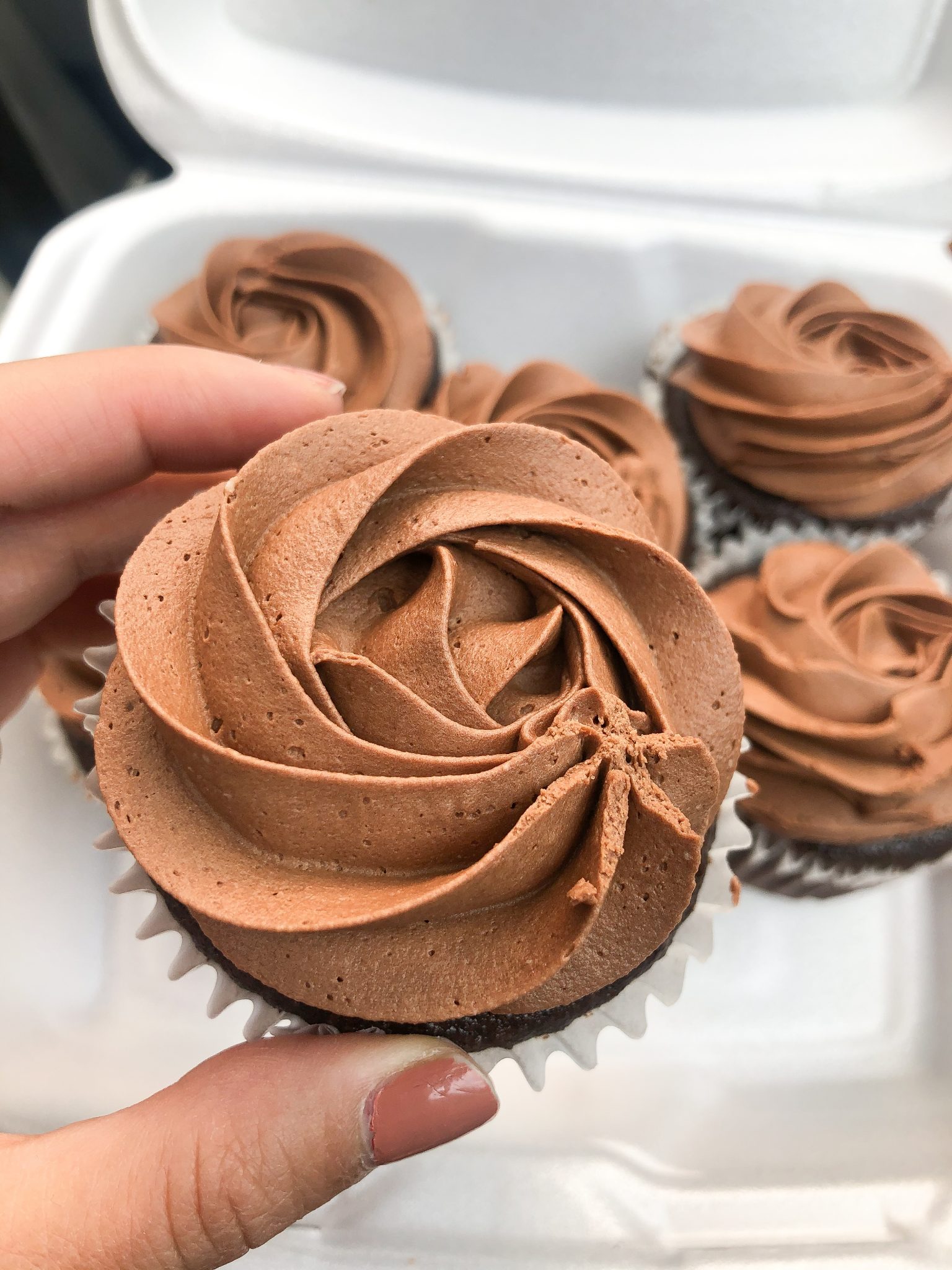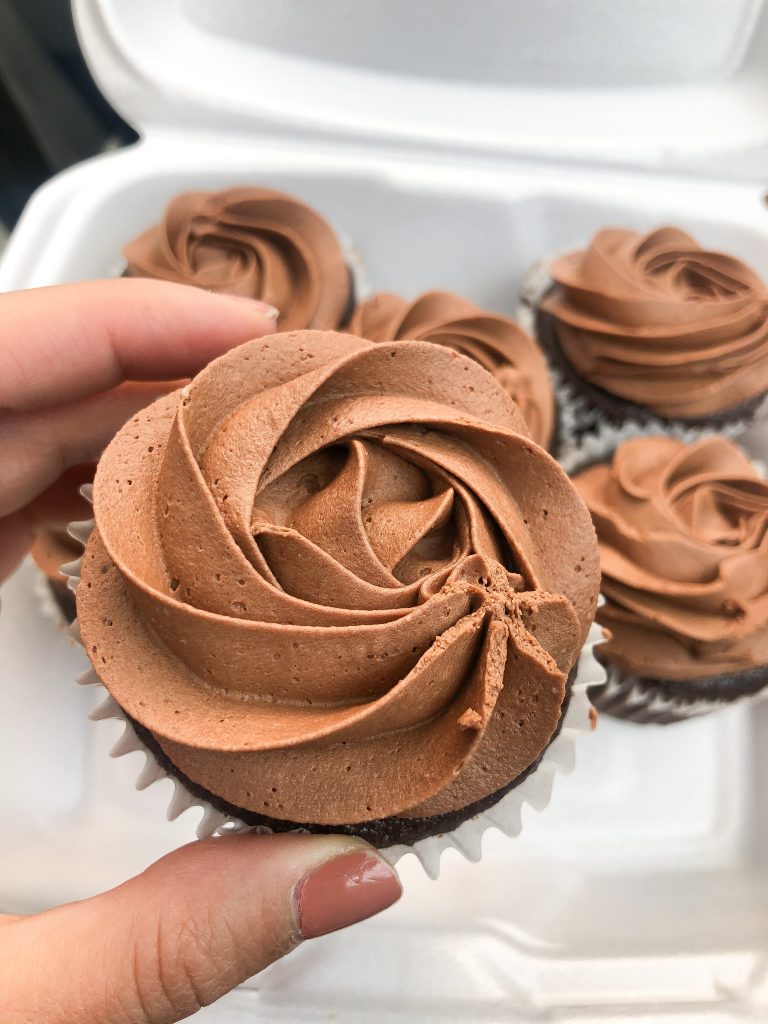 we got a kick of the girls driving their Power Wheels around the neighborhood, and capped it off with the Disney singalong.
I also caught a workout upstairs: a barre class from Obé (I was really craving a traditional barre class and liked it) and a 10-minute restorative yoga class from Peloton. It was the perfect combo.
This morning, it's back to the distance learning thing and some work to-dos before our webinar at 1 PST. If you'd like to join in, click here! 
I hope you have a wonderful day and I'll see ya soon. Thanks so much for stopping by the blog today!!
xo
Gina
The post our stay-at-home weekend appeared first on The Fitnessista.
My post often contains affiliate links. All products are ones I use. If you choose to purchase one of these items through the URL , I will receive a small commission at no extra cost to you. All proceeds help support the blog.