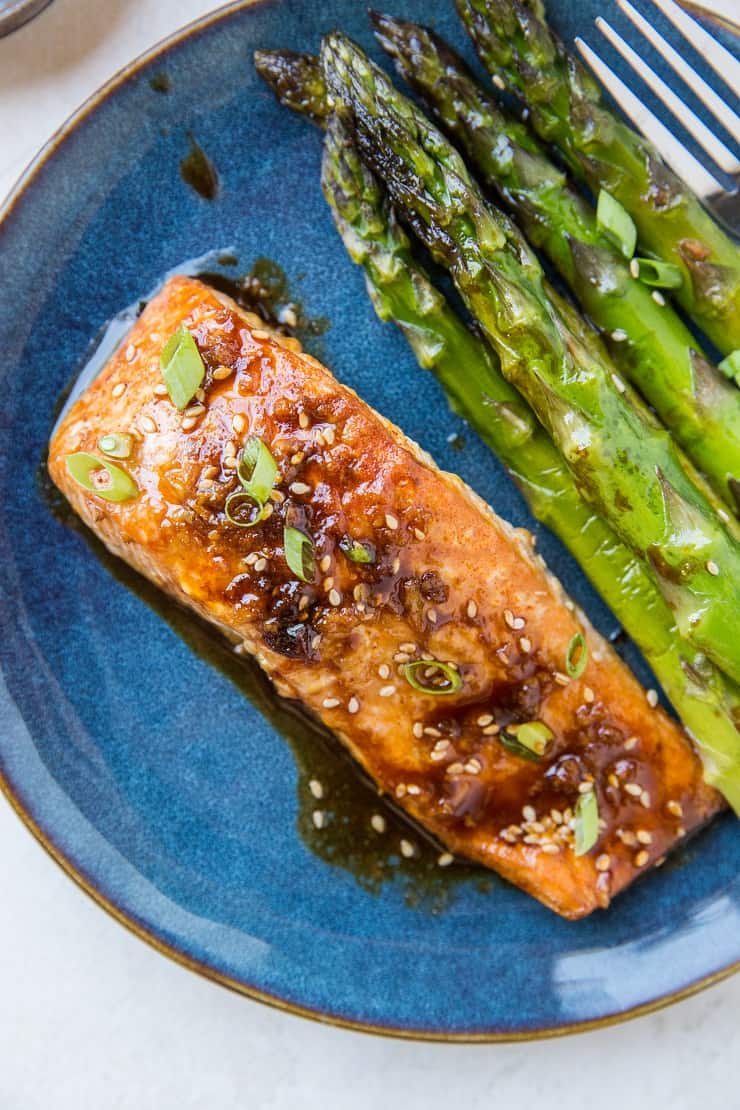 Paleo Asian Baked Salmon made soy-free and refined sugar-free. This amazingly flavorful baked salmon recipe is easy to prepare and is seeping in delicious flavor! Serve it up with roasted asparagus and your choice of side dishes for a nutritious well-balanced meal.
Ever love something so much, it makes you a little...well...dumb?
Like when you're falling in love with a human and catch yourself making the most random mindless mistakes, like putting your car keys in the refrigerator, cat food in your cereal and cell phone in the washing machine?
...Or spell machine, "mashing," which is something I didn't just do. Totally did. Guilty as charged.
That's how I feel about this Asian Baked Salmon.
Speechless.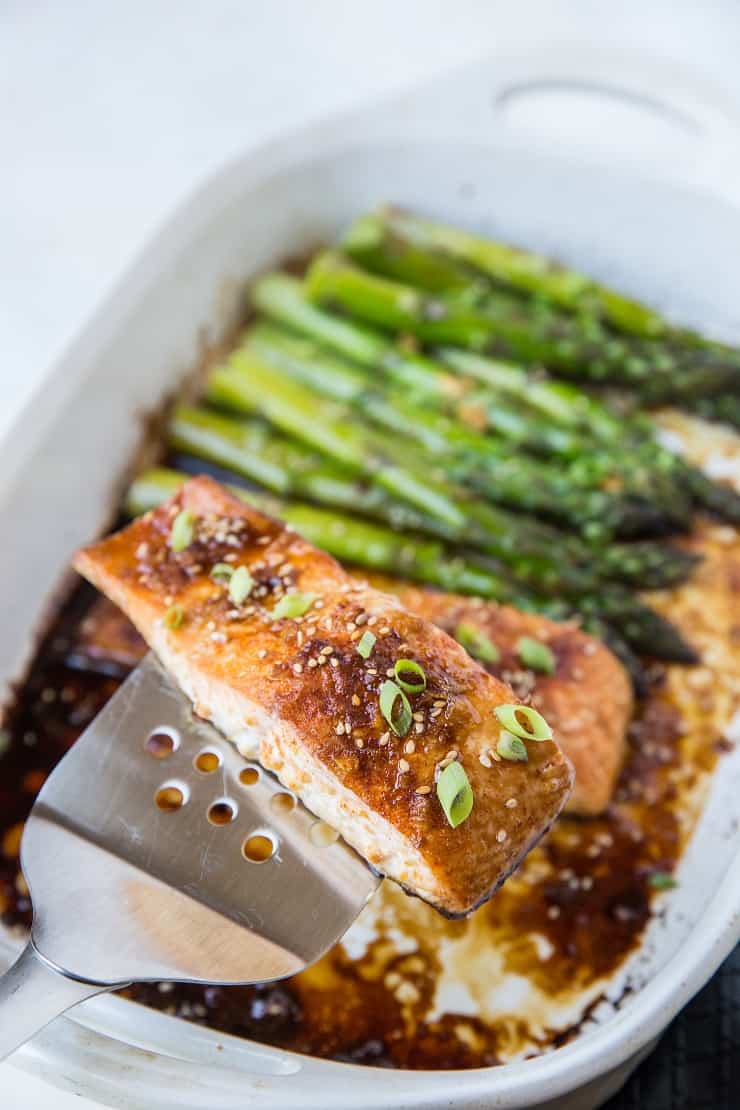 Words cannot express my complete whole-hearted adoration for this flavorful baked salmon recipe. All the soul strings: committed.  
What makes this salmon such a show-stopping life-changing incredible display of magic?
WELL.
It's seeping with every flavor for the most palate-pleasing main entree! Salty, sweet, sour, umami, and even a little kick from the ginger (don't worry, it isn't spicy unless you want it to be). It is perfectly cooked with a crispy top layer yet perfectly moist interior for mind-blowing texture. 
Recipe Highlights:
My post contains affiliate links. All products are ones I love. If you choose to purchase one of these items through the URL provided, I will get a small commission at no extra cost to you. All proceeds help support the blog.