All of my best tips for how to roast asparagus, plus ideas for roasted asparagus seasonings, sauces and more!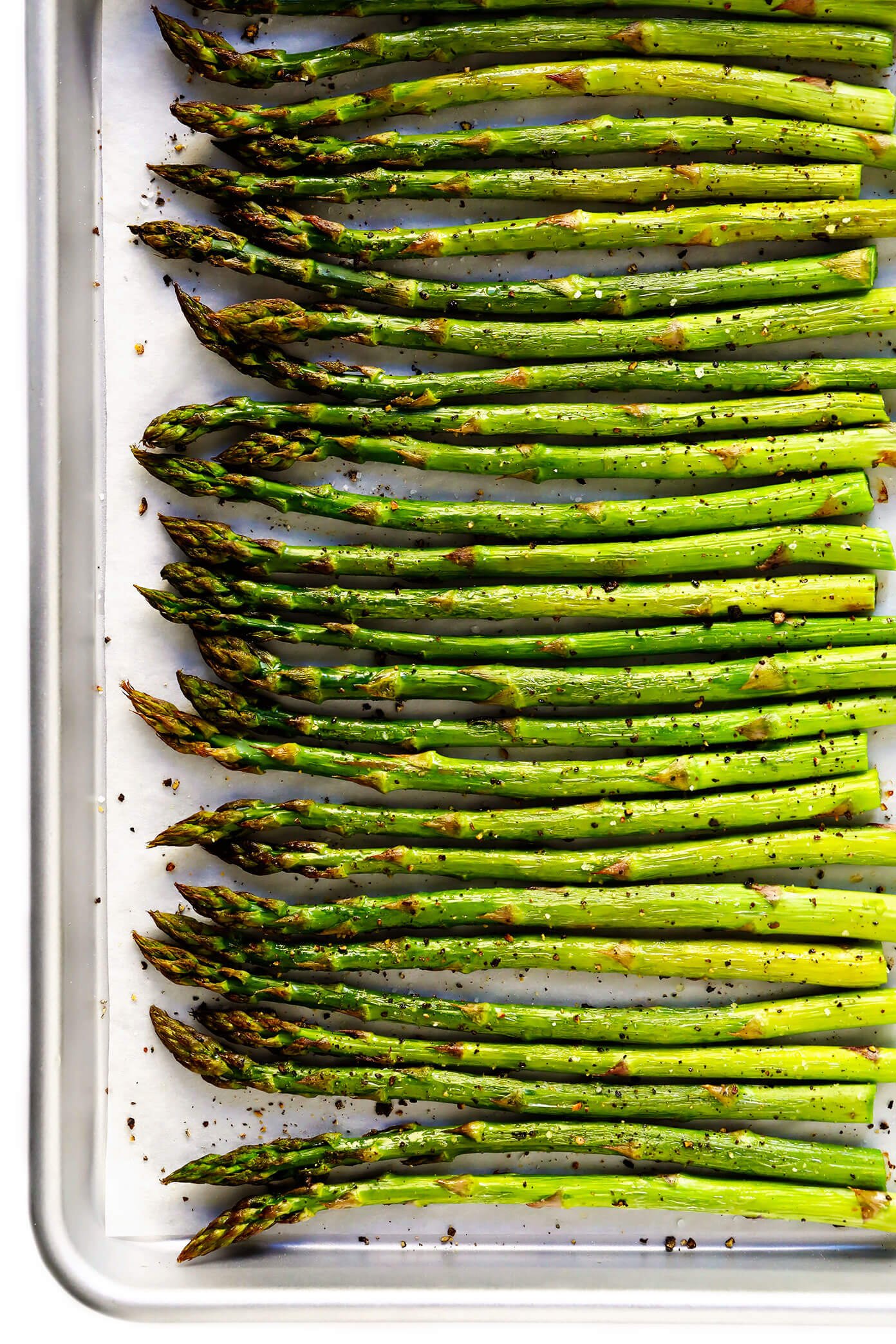 'Tis the season for one of my favorite springtime dishes — roasted asparagus! ♡
We make roasted asparagus as often as possible in our house while it is in season.  And love serving it as a healthy side dish, or chopping it up and adding it to everything from pastas to salads, soups, risottos, frittatas, grain bowls, and more.
Most of the time, I love keeping my roasted asparagus super-basic and make it simply with olive oil, salt and pepper.  But I have included lots of options below for extra seasonings and sauces that you are welcome to add too.  Plus, tips for how to select the best fresh asparagus at the store, how to trim off those pesky tough ends, and how to store roasted asparagus if you happen to have leftovers (lol, we never do in our house).
Alright, let's make some roasted asparagus, friends!
**Disclaimer – This article contains affiliate links. All products are ones I use. If you choose to purchase one of these items through the link , I will get a small commission at no extra cost to you. All proceeds help support the blog.