Sambar poriyal, sambhar poriyal, sambar asparagus poriyal potato fry, south Lunch combo TMF, South Indian lunch combo, simple weekday lunch, lunch thali ideas,  south Indian lunch meal ideas  TMF, weekday lunch, dal for lunch, weekday lunch combo, south Indian food meal planning, everyday south Indian meals, Andhra lunch, pappu lunch combo, easy lunch Tamil Nadu special, weekday Indian meal ideas. Subscribe to Traditionallymodernfood YouTube. Check out the Indian tiffin combo and Indian lunch combo for everyday combo cooking ideas.
Sambar poriyal – lunch combo
Firstly,  chop and keep vegetables ready
Soak dal for sambar
Keep rice
if you are using frozen coconut thaw them 
1- HOUR lunch preparation
Pressure cook potatoes and let the pressure releases naturally
In a separate cooker pressure cook dal for sambar
Temper and saute onion and drumstick
Add sambar powder,  tamarind water, and other required ingredients for sambar; boil 
After the pressure release naturally, strain the potatoes in a colander and run cold water
Peel the potato and roughly chop them
Do tempering and saute potato in low flame
After the pressure releases naturally mash the dal and prepare sambar
Temper and cook Asparagus poriyal
Serve the meal with a dollop of ghee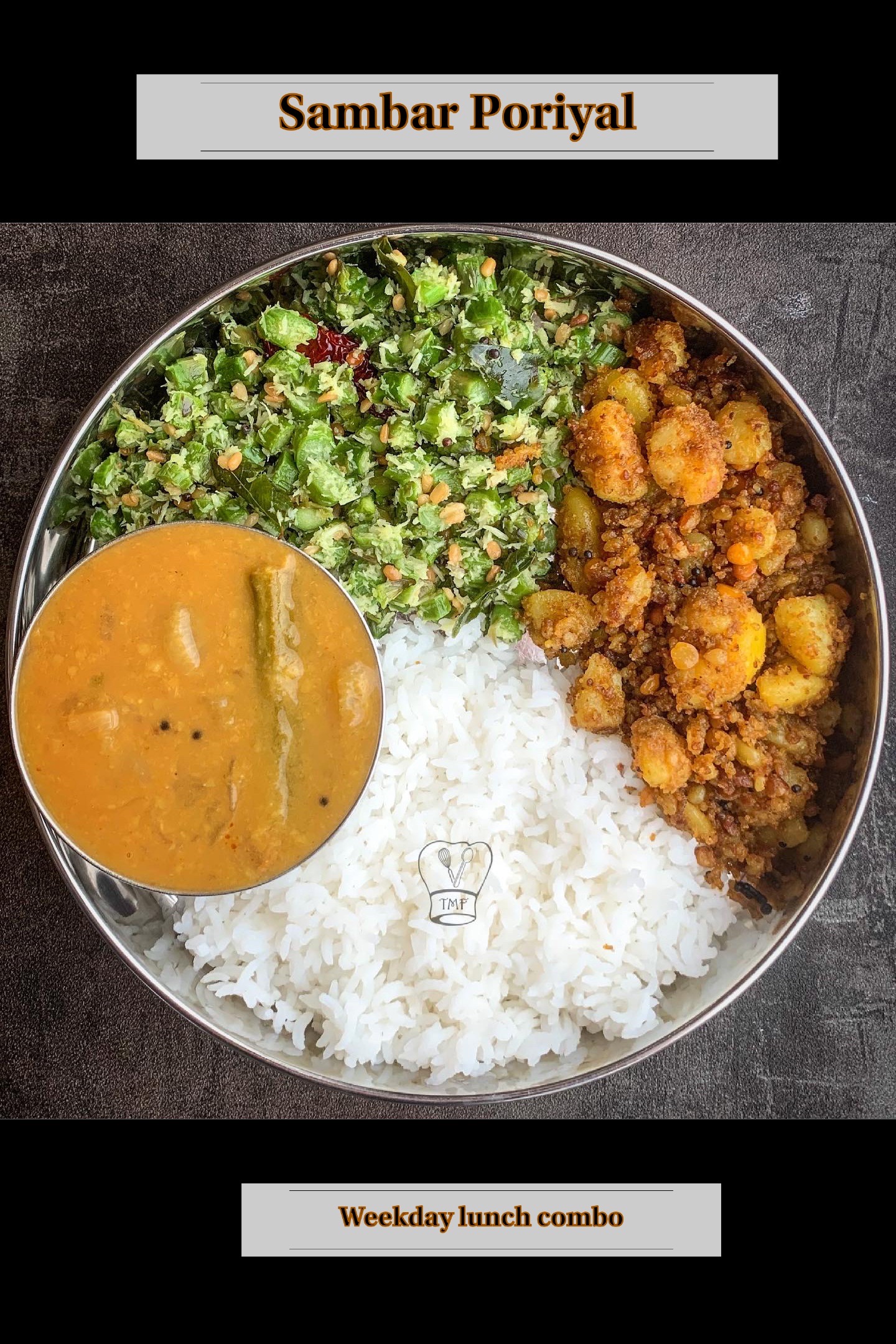 For a detailed recipe link with ingredients and instructions pls. Click on the image 
Sambar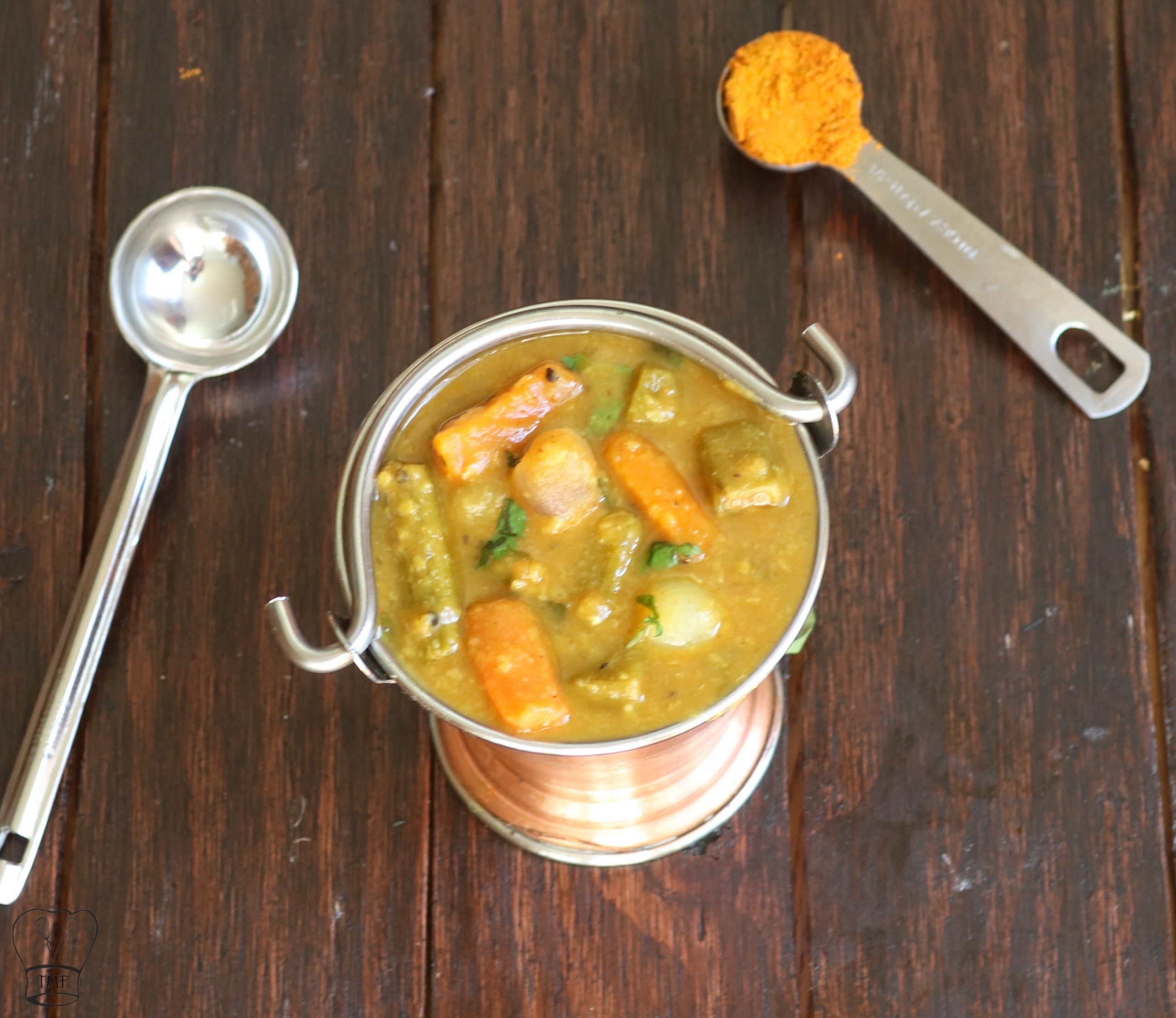 Check out other kuzhambu recipes, coconut-based recipes, kootu recipes in TMF
Potato Fry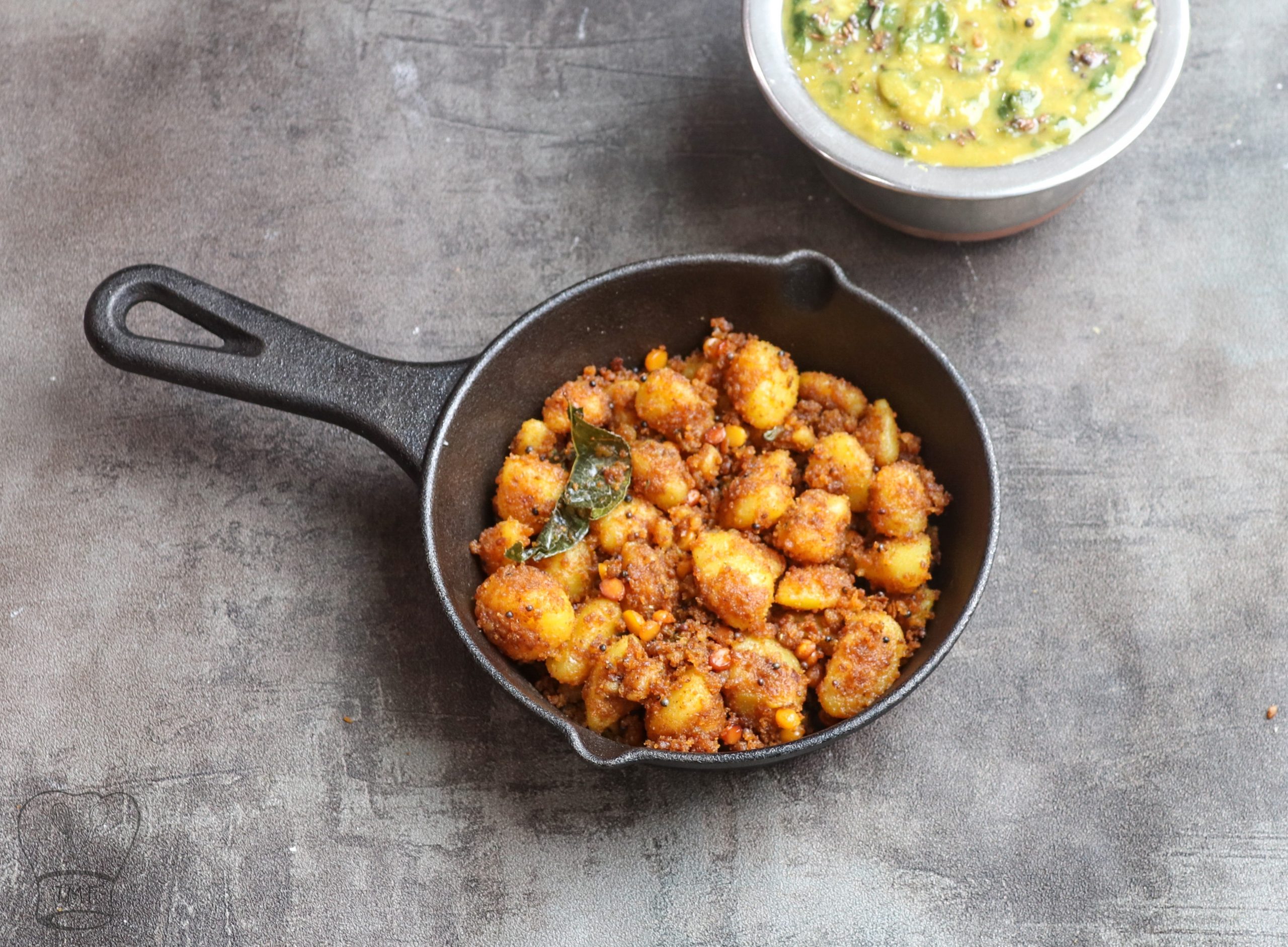 Asparagus poriyal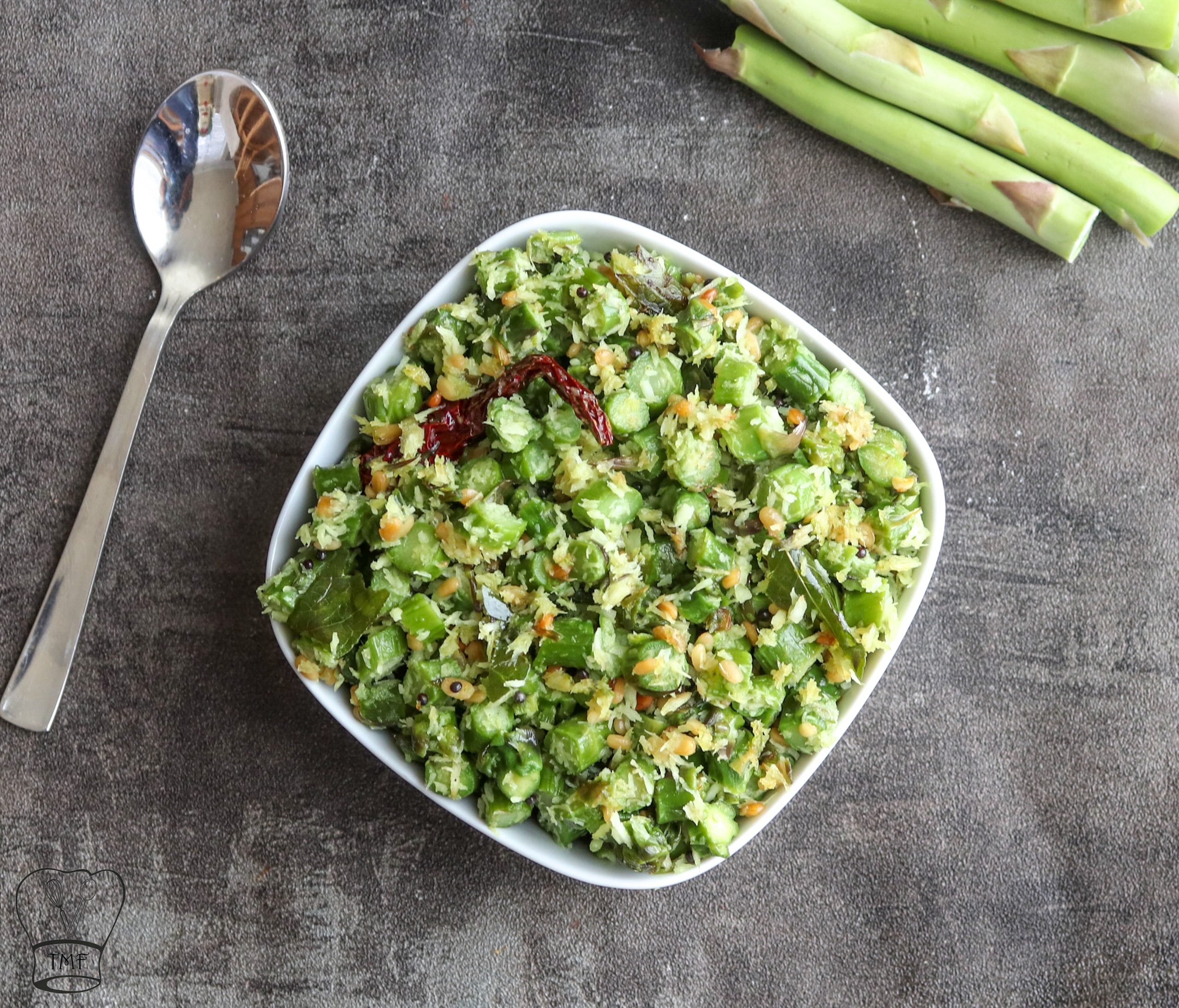 Check out asparagus masala,potato-based recipes, and  poriyal recipes in TMF
The post Sambar poriyal – lunch combo appeared first on Traditionally Modern Food.
**Disclaimer – This article often contains affiliate links. All products are ones I love. If you choose to buy one of these products through the link , I will receive a small commission at no extra cost to you.