This shaved asparagus pizza from Jim Lahey heralds spring with rich, creamy Brie cheese and shaved asparagus, which chars and curls to become a tangle of sweet, crunchy strands on top. Done in 40 minutes. Can't order delivery that fast.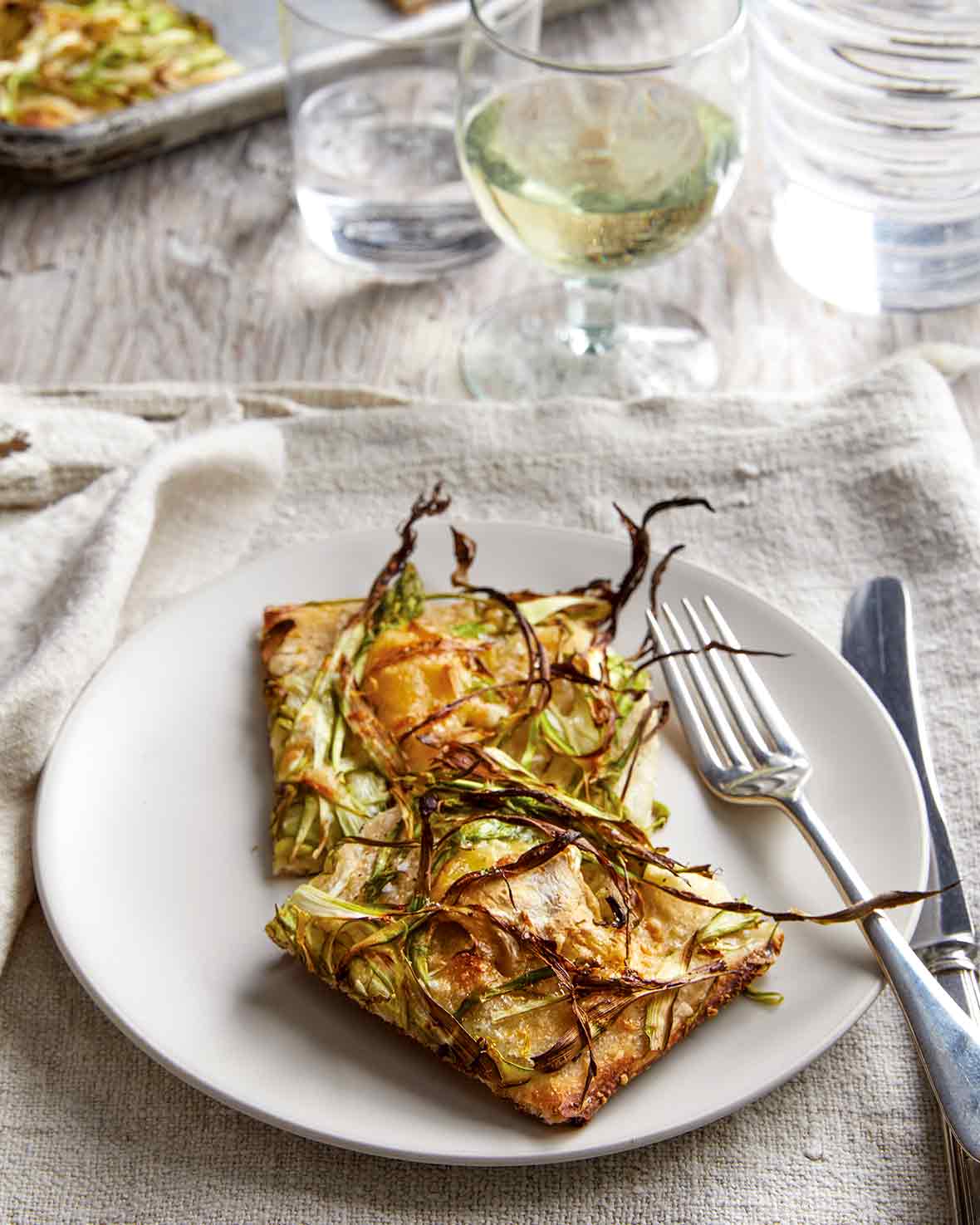 Adapted from Jim Lahey | The Sullivan Street Bakery Cookbook | W.W. Norton , 2017
Yes, we're eating asparagus on our pizza. And loving every single bite. This inspired recipe from Jim Lahey of Sullivan...
**Disclaimer – This post often contains affiliate links. All products are ones I like. If you choose to buy one of these items through the link , I will receive a small commission at no extra cost to you.